The Impact of a Retail Theft Conviction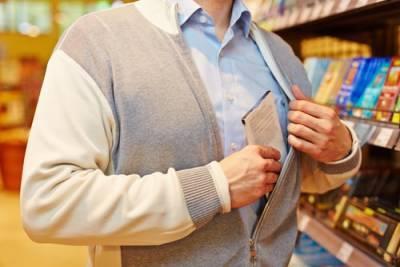 While some people believe that a retail theft charge can only come with limited consequences, this notion could not be further from the truth. In all actuality, even the most minor of retail theft convictions can come with life-changing legal implications. The theft of a retail item, worth $300 or less, can result in a Class A misdemeanor, a fine of more than $2,000, and a potential jail sentence of up to one year in prison. Every year, thousands of Illinoisans are accused of retail theft. If you have been arrested on accusations of shoplifting, contact a qualified criminal defense team, as quickly as possible.
Understanding Illinois Theft Laws
According to Illinois state law, shoplifting is defined as the crime of possessing or transferring an item while depriving the merchant of the full value of the product. The legal consequences of a retail theft conviction depend on a number of factors, primarily the value of the product, and the number of prior convictions.
As mentioned above, the first conviction of a stolen item valued under $300 results in a Class A misdemeanor. Yet it is important to understand the potential ramifications of future comparable offenses. Second or third low-level retail theft convictions can result in up to five years in prison, fines of up to $25,000, and a Class 4 felony on one's permanent record. According to Illinois theft statutes, a theft of an item over the $300 level can lead to a Class 3 felony, a $25,000 fine, and as many as five years in prison, even it is your first theft conviction.
How a Legal Team Can Help
If you have been arrested on retail theft charges, it is completely reasonable to be afraid of the potential legal consequences, fortunately, there are a number of ways in which quality legal representation can ensure that you face minimal legal penalties. The most common defense strategies in retail theft cases include lack of intent, entrapment, impairment, or mistake of ownership. Hiring a quality defense team can make the ultimate difference in ensuring that you and your family are not impacted by a minor retail theft crime.
Contact a DuPage County Criminal Defense Lawyer
A criminal conviction can be a life-changing event, but a dedicated legal team can help limit jail time and ensure minimal monetary fines. At Aldrich & Siedlarz Law, P.C., our team of criminal defense attorneys are dedicated to helping you. With a unique legal team that offers bilingual consultation (including fluent Polish), our attorneys are qualified to discuss the actions that led to your arrest, go over your legal options, and answer any questions you may have. If you have been accused of a retail theft crime, it is time to set up your free consultation with a Lombard criminal defense attorney. For additional information, contact us today at 630-953-3000.
Source:
http://www.ilga.gov/legislation/ilcs/documents/072000050K16-25.htm