Seeking an Attorney After a Serious Traffic Violation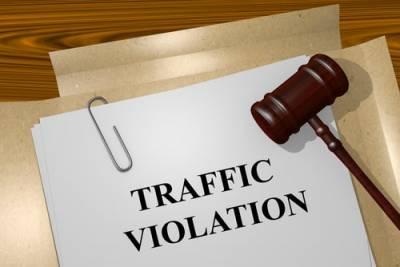 Throughout the state of Illinois, hundreds of law enforcement officials statewide are tasked with keeping our roads safe. With that in mind, police personnel are constantly on the lookout for drivers that are failing to adhere to state traffic laws. While some traffic violations will only result in minimal fines and points against your driving record, others can lead to serious legal consequences. Below we will examine some of the more serious traffic violations in Illinois, and why you should seek legal counsel if you have been charged with a violation.
Aggravated Speeding: Due to the dangerous nature of traveling at speeds over the legal speed limit, speeding can come with serious consequences. In Illinois, a person can be charged with aggravated speeding if they are clocked driving 26 miles per hour or more over the speed limit. Unlike many traffic violations, an aggravated speeding charge constitutes a Class B misdemeanor and can lead to up to 6 months in jail. Fortunately, there are a number of defense strategies a skilled attorney can utilize in an aggravated speeding case.
Reckless Driving: According to Illinois state law, reckless driving is defined as the willful disregard for the safety of one's self and others while operating a motor vehicle. The most common examples of reckless driving include driving 35 miles per hour or more over the speed limit and swerving between lanes of traffic recklessly and without signaling. If convicted, a person will face Class A misdemeanor charges. It should also be noted that if a person's reckless driving results in severe bodily harm to another party, the charges will likely be elevated to a felony.
Driving Under the Influence: Every single year, thousands of Illinoisans are arrested for driving under the influence of drugs or alcohol. Much like reckless driving, a DUI constitutes a Class A misdemeanor and can be elevated to a felony if aggravating factors are present. While many people assume that a DUI charge will automatically result in a conviction, there are a number of ways in which an experienced attorney can fight against a conviction. Whether a law enforcement officer pulled you over without probable cause, forced you to submit to chemical testing, or violated your rights throughout the arrest process, you need to work with a knowledgeable legal professional when facing DUI charges.
Contact a Lombard Traffic Violation Attorney
As mentioned above, many traffic violations can result in serious ramifications. A misdemeanor conviction can lead to difficulty in securing employment, housing, or loan opportunities. At Aldrich & Siedlarz Law, P.C., our team is dedicated to helping our clients fight against traffic violation charges. To schedule a free consultation with an experienced Will County criminal defense attorney, call us today at 630-953-3000.
Sources:
https://www.isba.org/sections/trafficlaw/newsletter/2015/06/excessiveaggravatedspeeding
https://www.ilga.gov/legislation/ilcs/fulltext.asp?DocName=062500050K11-503
https://www.cyberdriveillinois.com/publications/pdf_publications/dsd_a118.pdf