Reacting to a Hostile Spouse During the Divorce Process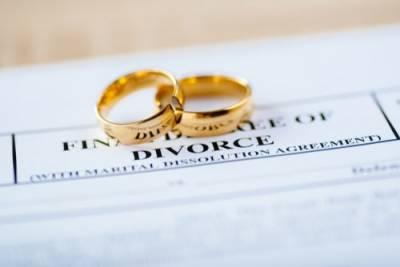 Despite the fact that thousands of Americans make the decision to pursue a divorce each and every year, the divorce process is rarely emotionally easy. The emotions of a divorce can be amplified when a spouse begins acting in an erratic or hostile manner. It is important to understand the steps you should take when a spouse begins behaving in this way, and the simple mistakes you can avoid throughout the divorce. The first step you can take as you begin the divorce process is hiring a qualified and skilled divorce attorney.
Steps You Can Take in a Hostile Divorce
It is important to understand the fact that the divorce process can be challenging for both parties, and you should be prepared to react to unpredictable and unprecedented behavior from your spouse. Below are a few steps you can take if your spouse begins acting hostile throughout your divorce:
Obtain an Order of Protection: If your spouse's behavior is prompting you to question the safety of you or your children, it is time to obtain an order of protection. An emergency order of protection can be obtained without communicating with the other party involved. An emergency order of protection can last up to 21 days and will protect you and your children from any contact with your spouse. It is important to note that a verbal threat can be all you need to constitute obtaining an order of protection. If you are fearing for the safety of yourself and your family, it is time to speak to your attorney regarding your options.
Avoid Contact With Your Spouse: If your spouse begins acting in an erratic fashion, but is not threatening your safety, the best thing you can do is avoid contact with them. In some cases, divorce mediation can expedite the divorce process and lead to a more balanced divorce settlement, mediation should no longer be considered an option if your spouse is hostile. In these instances, avoiding contact with your spouse will save you time, energy, and pain, while you let your attorney work for you in the courtroom.
Do Not Escalate the Situation: Throughout the entirety of the divorce process, it is possible that your spouse will make disparaging comments to friends, make spiteful purchases, abuse substances, or directly insult you. The best thing you can do in these instances is avoiding the temptation to escalate the situation. Your spouse's behavior will likely impact their standing in the eyes of the judge, giving you a decided advantage throughout litigation, but only if you make the decision to avoid taking part in the reckless behavior.
Contact a Lombard Divorce Attorney
When a spouse is acting in a hostile way, it can further showcase the need for a quality legal professional on your side. Your attorney will advise you every step of the way while preparing to aggressively represent your best interest in the courtroom. At Aldrich & Siedlarz Law, P.C., we will be there with you throughout every step of the divorce process. To schedule a free consultation with a compassionate DuPage County divorce lawyer, call us today at 630-953-3000.


Source:
https://illinoisattorneygeneral.gov/women/ordersofprotection.htm