Mistakes That Can Cost You During Divorce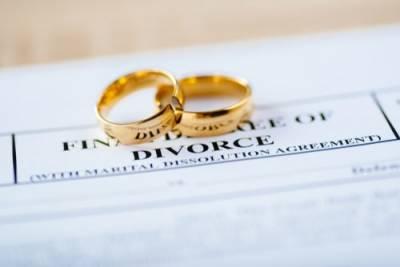 When a couple makes the difficult decision to pursue a divorce, it is entirely common for both spouses to feel a wide range of emotions. Separating from a spouse is an emotional process, that can oftentimes lead to reckless and erratic behavior. Unfortunately, many people make reckless decisions during the divorce process that can have massive ramifications on their future happiness. If you or your spouse are considering a divorce, it is time to reach out to a knowledgeable legal professional.
Errors that Can Cost You In the Divorce Process
While it is hard to understand the brevity of a divorce outside of the emotional side, while you are going through the divorce process, a divorce can have far-reaching implications on your life. Because of this, it is important to understand how your actions can potentially impact the divorce proceedings.
Avoid Drug and Alcohol Abuse: While some divorces can be amicable, some can quickly turn into a hostile battle for custodial privileges or marital assets. Regardless of your attitude toward your spouse, it is critically important to avoid abuse of drugs or alcohol throughout the divorce process. First and foremost, substance abuse is not a healthy way to cope with the emotions of a divorce. If you are having trouble dealing with the emotional side of your separation, ask your attorney to set you up with a counselor, or reach out to a loved one. Secondly, substance abuse can be a red flag in the litigation process. If the court believes that you have a drug or alcohol dependency, this could impact their decision on custody and various other issues. Even worse, a criminal conviction can be crippling for your chances of winning custody.
Remain Calm Throughout the Process: As mentioned above, the divorce process is almost always emotional, and many times those emotions lead to anger or hostility toward the other spouse. Regardless of whether you are looking to resolve your divorce through mediation or litigation, your ability to remain composed is paramount to your success in the divorce resolution. If you are looking to resolve the various issues surrounding your divorce through mediation, hostility toward your spouse will prolong the divorce process, and cost you financially. In litigation, a courtroom outburst or can drastically alter how the court will look at your divorce. It is also wise to avoid social media posts degrading or insulting your spouse.
Failing to Hire a Knowledgeable Attorney: Even in the most amicable of divorces, issues can arise that can drastically change your life moving forward. Whether you are looking to keep your home, remain financially secure, or gain custodial rights of your children it is critically important to hire an attorney that you can trust. In times of divorce, people act erratically and you need to be prepared for your spouse to change their stance on various issues throughout the divorce process. The best way to be prepared during your divorce is with the help and guidance of a skilled lawyer.
Contact a Lombard Divorce Attorney
At Aldrich & Siedlarz, P.C., we are prepared to guide you through every aspect of your divorce. If you are looking to resolve your divorce amicably through mediation, we will be there with you every step of the way. If your divorce requires litigation, we will aggressively represent your best interests in court. The divorce process is almost always emotionally challenging, let a knowledgeable legal professional assist you with the nuances of the divorce. To schedule a complimentary initial consultation with a compassionate DuPage County family law attorney, call us today at 630-953-3000.
Sources:
https://www.huffpost.com/entry/common-divorce-mistakes_b_6057888The Unforeseen Impact of a DUI Charge