Helping Your Loved One Escape Domestic Violence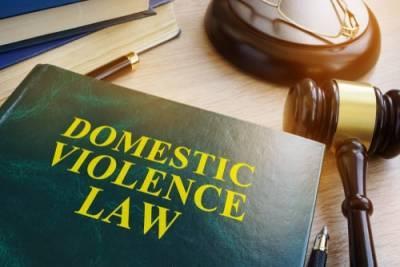 Every single year, thousands of Americans are abused by an intimate partner. According to the National Coalition Against Domestic Violence (NCADV), one American is abused every 20 minutes, throughout the United States. Domestic abuse does not always come in the form of physical violence but can manifest through intimidation tactics, verbal abuse, and psychological belittling. If you have a loved one or friend that is facing any form of domestic abuse, it is important to contact law enforcement officials immediately.
The Long-Term Impact of Domestic Abuse
For those harmed by an intimate partner, the abuse can have life-long impacts on the mental and emotional well-being of the victim. Outside of the initial violence, victims of domestic violence are more likely to cause themselves self-harm, struggle with maintaining employment, and battle substance abuse issues. The psychological implications of domestic violence are well-documented, and every case of intimate partner abuse should be taken incredibly seriously.
Additionally, children living in households in which domestic violence is present can be harmed by the abuse, even if they themselves are not physically harmed. According to the NCADV, one in every 15 American children are exposed to domestic violence every year. In 90% of these cases, the children involved were eyewitnesses to the abuse. Studies show that children faced with domestic violence are less likely to engage in extracurricular activities, and more likely to struggle with academic performance and mental health.
How You Can Help
Recognizing that a person you hold dear is in an unhealthy or violent relationship, can be a difficult realization, but it is important to act quickly. The first step you can take is to contact your local police department. In many cases of intimate partner violence, the victim may not be willing to contact law enforcement due to loyalty to their partner or fear of further violence. By contacting local authorities, you are taking the first step in ensuring your loved one escapes the violent situation safely.
Once they have been removed from the dangerous environment, it is time to speak with a legal professional. Here in the state of Illinois, there are three types of protective orders a legal team can help you develop. An emergency order can be developed without letting the respondent (the abuser) know about the order. These orders can be established immediately, but are only active for a maximum of 21 days.
An interim order of protection can be established at the conclusion of the emergency order, and after the respondent has been served. An interim order lasts a maximum period of 30 days. The most substantial order of protection is a plenary order. A plenary order is issued by a judge, after hearing testimonies from both the petitioner (the victim) and the respondent. A plenary order lasts for a period of two years and can be renewed after that period.
Contact a Lombard Order of Protection Lawyer
If you believe that you have a loved one facing domestic violence, it is crucial to do everything you can do to help them escape the situation. After contacting law enforcement officials, it is important to ensure that they contact a qualified legal team. At Aldrich & Siedlarz, P.C., our team is dedicated to securing the safety of our clients.
Through the development of orders of protection and the acceleration of your divorce process, we are confident in our ability to represent you and your family. If you have concerns about your ability to communicate with your legal team, our firm offers bilingual consultations in both English and Polish. To schedule a complimentary meeting with an experienced Lombard family lawyer, call us today at 630-953-3000.
Sources:
http://www.ilga.gov/legislation/ilcs/ilcs5.asp?ActID=2100
https://ncadv.org/statistics