Your Divorce Checklist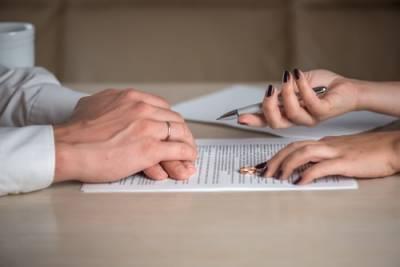 From collecting financial records to starting to think about child custody arrangements, taking a few preparatory steps can make all the difference when it comes to getting ready for your divorce. To learn more about what is required to obtain a divorce in Illinois, please contact an experienced Lombard divorce lawyer who can help ensure that your divorce goes as smoothly as possible.
Addressing Your Finances
Some of the most difficult aspects of ending a marriage involve a couple's finances. To help divorcing couples should be sure to start collecting important financial documentation, including:
Income-related records, such as pay stubs, W-2s, and tax returns
Records related to expenses, including copies of checking account and credit card statements
Bank account and retirement and investment account statements, which can be used to establish income and expenses
All of this information will play a critical role in splitting up a couple's property and in making decisions about alimony payments and child support. For help organizing your own financial documentation before divorce, please reach out to our legal team today.
Assessing Your Assets
Dividing a couple's assets often proves to be one of the most difficult aspects of divorce. Fortunately, there are things that couples can do to help speed the process along, including:
Compiling copies of all important property records, such as deeds to the family home, vehicle titles, and any other property-related documentation
Creating an inventory of both personal and real property, making note of the approximate date of purchase if possible
Deciding which assets will most likely be classified as separate and which will be deemed marital
Prioritizing marital assets, which are subject to equitable distribution, making it especially important for couples to assess which assets are most important to them
Making copies of recent mortgage and car loan statements, as well as records of any other secured debts
Once these steps have been completed, couples will have a much better idea of what their property settlement will look like upon finalization of their divorce.
Prioritizing Your Children
Couples who share children will need to contend with custody and support-related issues before a judge will finalize their divorce. It is possible, however, to make this process a bit less stressful by making certain preparations, including:
Reviewing what qualifies as a child's best interests under Illinois law
Evaluating each other's schedules, as well as whether any adjustments or accommodations will need to be made to support a custody arrangement
Taking steps to shield their children from the stresses of divorce
Learning more about the factors that affect child support calculations in Illinois
For help ensuring that your own children's best interests are protected during divorce, please reach out to our Lombard legal team today.
Schedule a Meeting with a Lombard, IL Divorce Lawyer
If you live in Illinois and would like more information about how to plan ahead for your own divorce, please call the experienced DuPage County divorce lawyers at Aldrich & Siedlarz Law, P.C. today. Set up a free, no-obligation consultation by calling 630-953-3000 or by sending us an online message.
Source:
https://www.ilga.gov/legislation/ilcs/documents/075000050k503.htm