Why It is Important to Take Your First DUI Charge Seriously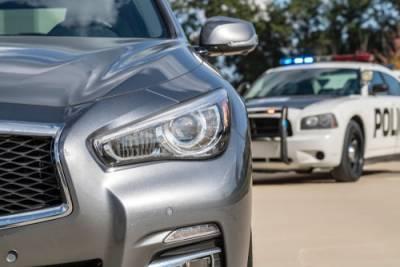 When a person is charged with a minor traffic violation, it is incredibly common for them to pay the fine and move on. In all reality, this can be a poor decision to make, especially as it pertains to driving under the influence. If convicted, even a first-time DUI charge could result in loss of driving privileges, substantial fines, and even potential jail-time. Below, we will examine some of the potential ramifications of a first-time DUI conviction, as well as the importance of hiring an attorney when you are facing charges for driving under the influence.
How Your First DUI Can Impact You
Here in the state of Illinois, upwards of 25,000 people are arrested on DUI charges, each and every year. If convicted, a DUI charge can significantly impact a person's life. According to Illinois state law, driving under the influence of alcohol constitutes a Class A Misdemeanor, for a first-time offender. If convicted, the driver will face a one-year license revocation period, as well as suspension of their vehicle registration. While a first-time DUI offender can apply for a Breath Alcohol Ignition Interlock Device (BAIID), they must pay for the device themselves and will be charged with a felony if they are caught driving another vehicle.
Loss of driving privileges is not the only drastic way in which a person's life will be impacted by a DUI conviction, a DUI conviction will remain on a person's personal record for the remainder of their life. Employers, bank loan experts, and landlords can all access criminal records. In other words, a DUI conviction can have a lasting impact on the rest of your life. Because of this, and the many other ways in which a conviction can impact one's well-being, it is important to speak with a skilled attorney immediately after the arrest, and begin devising a strategy to fight against a conviction.
Contact a Lombard DUI Defense Attorney
After being charged with driving under the influence, it is entirely common to feel helpless. Law enforcement officials may make you feel as though there will be little opportunity to fight a conviction, in all reality, the vast majority of DUI convictions are far from inevitable. A skilled DUI defense lawyer will examine the events that lead up to your arrest, while thoroughly dissecting the entirety of the arrest process. At Aldrich & Siedlarz, P.C., we fully understand the way in which a DUI conviction can impact a person's well-being, recognizing that we are prepared to do whatever possible to fight for your best interest. If you have been charged with driving under the influence, contact a skilled DuPage County criminal defense lawyer, by calling 630-953-3000.
Source:
https://www.cyberdriveillinois.com/publications/pdf_publications/dsd_a118.pdf