Vehicle Theft Is Common in Illinois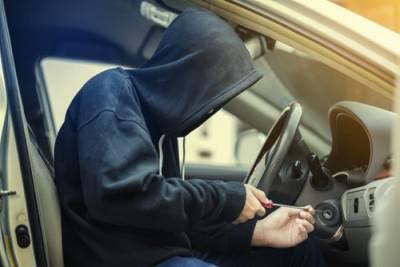 Your vehicle is likely one of your largest investments. Imagine walking out of your house, job, or another location you frequent and finding out that your vehicle is not where you left it. Believe it or not, vehicle theft is a common occurrence.
In fact, the National Highway Traffic Safety Administration or NHTSA found that approximately 750,000 drivers experience vehicle theft. The NHTSA also discovered that Illinois was ranked among the top 10 states for the most stolen vehicles in 2016.
When Do Vehicle Theft Usually Happen?
Vehicle thefts happen during all four seasons. However, they are most common in the summer months. When the weather is nice outside, individuals are more motivated to go through the hassle of stealing a vehicle. They are less likely to commit vehicle theft when it is cold and/or snowy.
Other Dangerous Crimes May Arise
While it is true that vehicle theft does not cause physical harm, it is a crime and can leave a victim with significant financial consequences as well as an inconvenience. Sometimes, stolen vehicles are used to commit other more serious crimes such as robbery or assault. Therefore, vehicle theft should not be taken lightly.
Consequences of Vehicle Theft in Illinois
The consequences of vehicle theft in Illinois depend on the value of the vehicle that was stolen and the individual who owned the vehicle. Even if an individual steals a vehicle that is worth $500, they may be left with a Class 3 felony and spend up to five years in prison. It is important to understand that as the value of a vehicle increases, the consequences become more serious.
Vehicle theft may become a felony conviction if a government vehicle with a value of over $100,000 is stolen. Believe it or not, a felony conviction in Illinois comes with a potential consequences of 30 years of prison time.
Ways to Prevent Vehicle Theft
Fortunately, there are several strategies that can help reduce your risk of being a victim of vehicle theft. Keep all of your valuables out of sight, locked or tucked away in a trunk. Avoid parking in areas with poor lighting or are tucked away. Take advantage of alarm systems.
Contact Our Lombard Criminal Defense Lawyers
If you believe your vehicle is stolen, it is essential to contact our highly skilled Lombard criminal defense lawyers right away. We can help you file a report and increase your chances of securing the best possible outcome for your case. For a free consultation in English or Polish, call 630-953-3000.
Source: https://www.nhtsa.gov/road-safety/vehicle-theft-prevention