The Importance of Hiring the Right Attorney for your DUI Case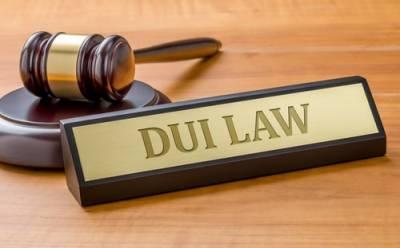 After being charged with driving under the influence of drugs or alcohol, many people feel as though they have little to no chance of avoiding a conviction. Some people wrongly assume that a DUI conviction will come with limited ramifications, and are simply okay with taking the punishment for the crime they committed. In all reality, both assertions are far from the truth, a DUI conviction can drastically change a person's life, but in some cases, a conviction can be avoided. If you have been charged with driving under the influence, it is time to seek out the help of a knowledgeable attorney.
The Ramifications of a DUI
In the state of Illinois, over 20,000 drivers are arrested for driving under the influence of drugs or alcohol, each and every year. According to the Secretary of State's Office, approximately 90% of all eligible drivers convicted of a DUI, lost their driving privileges. In truth though, a DUI can impact much more than your ability to drive. A first-time DUI offender will face Class A Misdemeanor charges, fines as high $2,500, and even potential jail time. It should also be noted that there are a number of factors that can elevate your DUI to an aggravated DUI and result in felony rather than misdemeanor charges. If convicted, a conviction of this magnitude can impact your ability to secure housing, employment, and loan opportunities.
How an Attorney Can Help
While the potential legal consequences of a DUI conviction can seem daunting, the good news is that an experienced attorney can assist you throughout the entirety of the legal process. A skilled attorney will develop a comprehensive defense strategy that looks into the arrest process, and the events that lead up to the traffic stop. Your attorney will explore whether or not the acting law enforcement officer overstepped their legal parameters, had just cause to pull you over or read you your Miranda warnings after the arrest. Hiring an attorney that is willing to do everything in their power to help you avoid a conviction can make all the difference in your DUI case.
Contact a Lombard DUI Defense Attorney
At Aldrich & Siedlarz, P.C., our firm is dedicated to the wellbeing of our clients. If you are fighting against a DUI charge, we will work diligently to avoid a conviction. In some DUI cases, a conviction can be unavoidable. In these instances, we will guide you through the license reinstatement process and ensure you regain your driving privileges in some capacity. To schedule a complimentary initial consultation with a knowledgeable Will County criminal defense attorney, call us today at 630-953-3000.
Source:
https://www.cyberdriveillinois.com/publications/pdf_publications/dsd_a118.pdf