Deciding Who Gets the Family Home During Divorce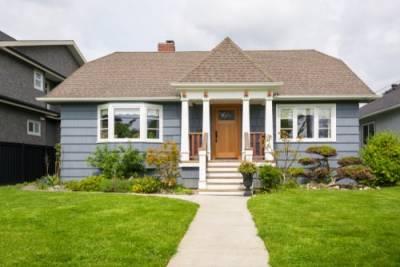 For many couples, the family home is their most valuable asset, which can make deciding the fate of that residence especially complicated in the event of divorce. Fortunately, couples do have a number of options when it comes to deciding who gets the family home in the divorce, options that will depend largely on a specific set of questions, so if you and your spouse have decided to end your marriage, you should speak with an experienced property division lawyer in Lombard, IL who can evaluate your circumstances and advise you accordingly.
Is the Home Marital Property?
One of the most important questions that divorcing couples must address when going through the property division process is whether their home qualifies as marital property. Under Illinois law, a couple's property is only subject to equitable distribution if it was acquired after the marriage took place. Otherwise, the asset will be considered separate property and remain in the sole possession of the original owner.
If you and your spouse bought a home during your marriage, it will almost certainly qualify as marital property, unless a pre or postnuptial agreement says otherwise. Even if one of the parties purchased the property prior to marriage, the other spouse could still retain an interest in the home if he or she used income earned during the marriage to pay household expenses.
Do You Want to Stay in the Home?
When preparing for divorce, it is important for couples to carefully assess whether they really want to stay in the family home. If you do want to keep the home, you'll need to make that a priority during the divorce process. Those who don't, however, will have more flexibility when it comes to deciding the fate of the home. If, for example, your spouse wants to keep the home, this could give you an advantage during property settlement negotiations.
Do You and Your Spouse Share Children?
Custody arrangements can be a relevant factor in determining which spouse will retain the family home after divorce, as those with primary custody may wish to remain in the residence to give their children a sense of stability. There are, however, a number of other financial, practical, and legal issues that parents will need to consider if they decide to stay in the same house.
Is There a Mortgage on the Property?
The existence of a mortgage on the family home will have an important impact on the overall distribution of a couple's assets and debts. It is also, however, something that couples should consider before deciding whether to seek ownership of their home. For instance, the parties should carefully consider whether they will be able to pay the mortgage on their own if they do retain the residence.
Do You Own Other Valuable Assets?
If a home is deemed to qualify as marital property, keeping the house in divorce may mean that a person will need to give up his or her rights to other marital assets that are of roughly the same value. Couples whose home is their most valuable asset, on the other hand, may have no choice but to liquidate the asset and divide the proceeds.
Schedule a Free Consultation with a Lombard, IL Property Division Lawyer
If you are thinking about filing for divorce and share a home with your spouse, please call 630-953-3000 to speak with one of the experienced DuPage County property division lawyers at Aldrich & Siedlarz Law, P.C. today.
Source:
https://www.nytimes.com/2020/08/29/realestate/divorce-keeping-the-house.html