Can I Appeal My Divorce Ruling?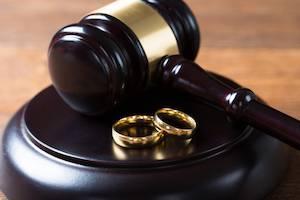 The final judgment in a divorce case is meant to be a permanent decision regarding all outstanding issues in the dissolution of a couple's marriage. However, if you are unhappy with the ruling, and you believe it was made in error, you have the right to appeal the decision.
How the Process of Appealing a Divorce Works in Illinois
In an appeal, the appellant is the individual who appeals the court's decision, while the appellee is the party against whom an appeal is taken and who responds to the appeal. Once an individual appeals a ruling, the case goes to appellate court instead of trial court.
The appellant may challenge the application of the law to a certain case, the way the trial judge interpreted the law, or the evidence used. An appeal may be filed after the trial court has made a final ruling. An individual has up to 30 days after the final ruling to file a Notice of Appeal, which is intended to convey their intention to appeal.
After you have filed your Notice of Appeal, the trial court file of your case will need to be delivered to the appellate court. Then, you will receive the chance to file your appellate brief, in which you will explain in writing why you believe the trial court made the wrong decision regarding your divorce. A divorce lawyer can assist you in writing a persuasive appellate brief that clearly explains your argument and builds a strong case.
In the event that your ex-spouse files a response brief, you will be able to file a reply brief. This brief will allow you to state anything you would like before your case goes to appellate court and a decision is made. If the appellate court requests an oral argument, you should discuss this with your lawyer.
After the briefs have been submitted and oral arguments have been heard, the appellate court will inform you of their decision. They may decide to reverse the original divorce ruling, affirm it, or send it back to trial court for another hearing.
Since the process of appealing a divorce ruling in Illinois is long and complex, if you are interested in appealing a divorce, it is in your best interests to consult with a highly skilled Illinois divorce lawyer. By doing so, you can increase your chances of a reversal of your original divorce ruling.
Contact Our DuPage County Divorce Attorneys
If you are unsatisfied with the trial judge's ruling in your divorce, you should contact our experienced Lombard, IL divorce lawyers today. We will evaluate your situation and determine whether an appeal is worth your time and money. Call 630-953-3000 to schedule your no-obligation consultation in English or Polish.
Sources:
https://www.isba.org/ibj/2013/07/tentipstoimproveyourcaseonappeal