Why Do Women Usually Initiate Divorce?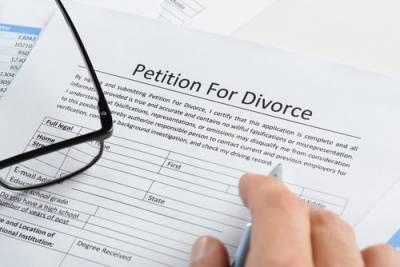 People from all walks of life can be impacted by divorce. Sometimes, it is clear from the beginning that a marriage will not work out while other times a couple that seemed perfect and in love gets divorced. For years, research has been conducted to prove that there are certain types of people who are at a higher risk of divorce others.
For instance, couples who marry as teenagers or wait until they are almost 40 to tie the knot have a greater chance of getting divorced than those who marry in their 20s. In addition, studies have revealed that women are usually the ones that are more likely to initiate divorce.
Why Women Are at Increased Risk for Being Unhappy in a Marriage
According to a study by the American Sociological Association, women in heterosexual relationships initiate the divorce process in 70 percent of all situations. Mike Rosenfeld, the individual who performed the study stated that women are more likely to bring up the idea of a divorce because they are more likely to be unhappy in a marriage than men.
There was another study that evaluated data from the "Early Years of Marriage Project", which closely examined the relationships of 355 married couples over a 16-year time frame. At the end of this study, analysts found that women often began a marriage feeling tenser than men.
Men, however, were typically excited at the beginning of a marriage and began to feel more tension as their marriage progressed. This behavior by men and women may be another reason why women are more likely to initiate a divorce than men.
Also, many women who work are stressed out and have a difficult time balancing their career with their children and their marriage. They often get to the point where their relationship suffers because they are so overwhelmed with the other aspects of their life.
The Importance of Seeking Legal Representation
Even though women are more likely to put an end to a marriage, divorce can be an emotional and difficult time for both men and women. If you believe your marriage is not meant to be and you are looking to divorce, it is in your best interest to seek experienced legal representation from a divorce lawyer. They can guide you through the process, answer all your questions, address your concerns, and ensure your rights are protected.
Contact Our Lombard, IL Divorce Attorneys
If you are ready to divorce, we encourage you to contact our highly skilled Lombard, IL divorce lawyers. Call us at 630-953-3000 today for a no-obligation consultation in English or Polish.
Source:
https://www.psychologytoday.com/blog/the-new-resilience/201508/women-initiate-divorce-much-more-men-heres-why