Simple Mistakes to Avoid During the Divorce Process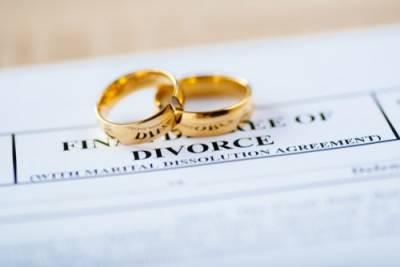 Everyone knows that the divorce process can be an incredibly stressful time in a person's life. Not only can separating from a person you once loved come with a wide array of emotions, but a divorce will leave you to resolve a number of issues during the divorce process. All that being said, it is not uncommon for people to take costly missteps during the divorce process. If you are seeking a divorce, it is time to reach out to an experienced legal professional.
Costly Mistakes Made During a Divorce
As you navigate the divorce process, it is important to speak with your attorney regarding how to successfully resolve all of the issues that come with a permanent separation. That being said, the outcome of your divorce will in large part have to do with your willingness to be professional and focused throughout the process.
Not Prioritizing Finances: After a divorce, it is not uncommon for a person's financial stability to be significantly impacted. Recognizing this, one of the biggest missteps a person can make in the divorce process is not being concerned about their financial well-being. Speak with your attorney regarding the tax implications of your divorce, ask for help in producing accurate financial statements, and be sure to craft a post-divorce budget. Your willingness to plan ahead can be the difference-maker in maintaining a vibrant financial future.
Acting Erratically: As mentioned above, a divorce can be emotionally challenging, so it should come as no surprise that many people make reckless decisions during the divorce process. Try to avoid the use of drugs or alcohol during your divorce, outside of the emotional ramifications of substance abuse, a drug charge or a DUI will certainly look bad in court. It is also important to act professionally throughout the legal proceedings. If you are looking to finalize your divorce through mediation, the resolution will only be possible through your ability to work with the other party. If you are going through court litigation, the judge will certainly not appreciate any erratic behavior. Speak with your attorney about how to comport yourself through the entirety of the process, and if you are facing emotional challenges do not be afraid to speak with a therapist.
Not Putting Your Children First: While the divorce process can be challenging for those getting divorced, it can be a truly emotionally traumatizing experience for children. As you go through the divorce process, prioritize the health and well-being of your children. Be willing to speak with them about their future. Speaking with your children can give you a better idea of what a healthy custodial situation would look like. If you are navigating divorce mediation, this can be especially helpful. In litigation, an ability to showcase a level of engagement with one's children can be invaluable in securing custodial privileges.
Contact a Will County Divorce Attorney
No matter how prepared you are for your divorce, it is important to understand that you do not have to go through your divorce alone. As you cope with the emotions of your separation, a knowledgeable legal professional can assist you in resolving all of the issues related to the separation. At Aldrich & Siedlarz Law, P.C., we have years of experience assisting clients throughout divorce resolution. To schedule a complimentary initial consultation with a compassionate Lombard family law professional, call us today at 630-953-3000.
Source:
https://www.psychologytoday.com/intl/blog/contemplating-divorce/201803/the-three-worst-mistakes-people-make-when-getting-divorce