Regaining Your Driving Privileges in Illinois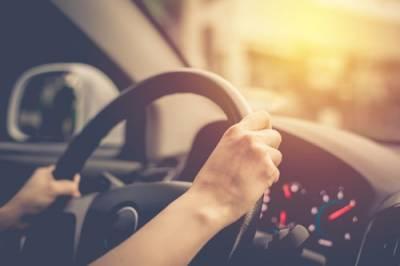 In the state of Illinois, law enforcement officers work diligently to keep travelers safe. With safety at the forefront of all traffic regulations, violations can come with serious consequences including license suspension and revocation. Choosing to drive while your license is suspended or revoked, can come with serious legal ramifications. Below we will examine some of the violations that can compromise your driving privileges and the steps you can take to reinstate your license.
Losing Your License
While DUI convictions are the most notable cause of a license suspension, with over 90% of all eligible drivers losing their driving privileges after a conviction, there are a number of reasons why a person can temporarily lose their license in Illinois. If a person has accumulated a number of traffic violations within a year, they could lose their driving privileges based on the notion that they are a danger to other travelers. Drivers can also lose their driving privileges due to failure to pay tickets for traffic or parking violations, failure to appear in court, and failure to pay child support payments.
Reinstating Your License
After losing your license, it is wise to speak with your attorney regarding your options for regaining your driving privileges. It should be noted that the reinstatement process can vary depending on the violation that prompted the suspension. For instance, a first-DUI offender can regain their ability to drive through installing a Breath Alcohol Ignition Interlock Device (BAIID) into their vehicle and obtaining a Monitoring Device Driving Permit. In all cases in which a person loses their license though, the driver must pay a reinstatement fee and satisfy any specific requirements made by the court. Specific requirements will vary based on the initial violation, in order to fully regain your driving privileges after a DUI conviction, one must maintain a clean driving record and have a drug and alcohol evaluation. For more information on what it will take you to regain your driving rights, speak with your attorney immediately.
Contact a Lombard Traffic Violation Attorney
Losing your driving privileges can be a massive hindrance to a person's life. At Aldrich & Siedlarz, P.C., our firm completely understands the impact of a license suspension or revocation. With that in mind, our firm will do everything in our power to help you avoid losing your license. If your license is ultimately suspended or revoked we will work diligently to guide you through the reinstatement process. To schedule a free consultation with a knowledgeable DuPage County criminal defense attorney, call us today at 630-953-3000.
Sources:
https://www.cyberdriveillinois.com/departments/drivers/losepriv.html
https://www.cyberdriveillinois.com/publications/pdf_publications/dsd_a118.pdf