Obtaining an Order of Protection in Illinois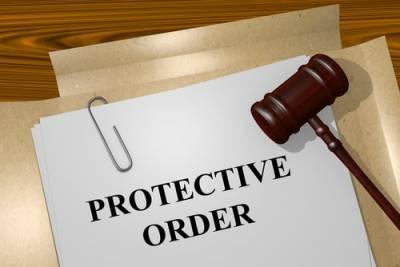 According to the National Coalition Against Domestic Violence (NCADV), approximately 1 in 4 American women face some form of domestic abuse. Domestic violence can come in the form of verbal threats, non-consensual sexual activities, or physical violence. Regardless of the form of domestic violence, you need to get you and your family out of the violent situation before the level of physical harm escalates. Fortunately obtaining an order of protection is a fairly straight forward process in the state of Illinois, and can protect you from your violent spouse.
What Is an Order of Protection?
In short, an order of protection is a court order that protects the holder of the order from an abuser in their family. The judge can order that the abuser maintain a safe distance from the victim and other people protected on the order (primarily children), cease to contact the victim via phone call or social media, move out of a shared dwelling, and attend counseling. For families, it is important to note that an order of protection can restrict an abuser from seeing or contacting any minor child in the victim's custody.
In the state of Illinois, there are three types of orders of protection a victim can obtain. An emergency order of protection is an order that can be approved by a judge without the respondent's (the abuser) knowledge. An emergency order takes effect as soon as the judge's approval is made, and lasts approximately two to three weeks. A plenary order of protection is a more permanent protection that can only be issued after a hearing with both the petitioner and the respondent. The respondent may choose not to be present at the hearing, but must be notified of the hearing. A plenary order of protection lasts for two years and can be renewed at the end of the two year period. If an emergency order runs out prior to the plenary order hearing, a judge can grant an interim order of protection for a thirty day period.
How to Obtain an Order of Protection
In the state of Illinois, an order of protection can be obtained through a number of channels. A victim of abuse can contact a local domestic violence program and receive assistance in the process of obtaining an order. If criminal charges have been filed, a person can request a criminal order of protection. A person can also visit the circuit court's office and file a petition for an order of protection. In all instances, the assistance of a legal professional can help expedite the process, and get you and your family the protection you need.
Contact a Lombard Order of Protection Attorney
When it comes to issues of domestic violence, ensuring that you and your family are properly protected from your abuser, should be your top priority. At Aldrich & Siedlarz Law, P.C., our attorneys have years of experience helping our clients obtain orders of protection. We will guide you through the legal process and ensure that your family is protected from any further physical, sexual, or verbal abuse. To schedule an initial consultation with a skilled DuPage County domestic violence attorney, call us today at 630-953-3000.
Sources:
https://ncadv.org/statistics
https://illinoisattorneygeneral.gov/women/ordersofprotection.html