Is Joint Custody Right for You?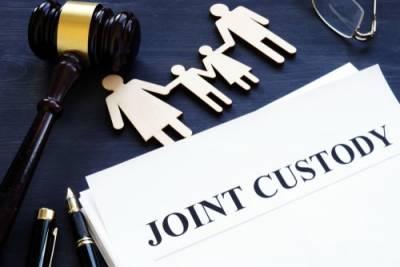 Here in the United States, it is well documented that approximately half of all marriages end in divorce. A divorce can be a challenging time for all parties involved, especially the spouses separating. When children are involved in the divorce process, a resolution can be hard to come by. In cases of domestic violence or narcotic abuse, it is necessary for a spouse to secure sole custody rights of their children. Yet in the vast majority of cases, a joint custody parenting plan can be the right choice. As you plan for a divorce, it is important to seek out the guidance of an understanding legal team, that can help you navigate the process of separation.
The Benefits of Joint Custody
As you begin your life independently from your spouse, every parent's top concern is the wellbeing of their children. While a joint custody parenting agreement can present some challenges, the benefits in terms of child development can far outweigh any adversity.
Maintaining a Relationship: For children going through the divorce of their parents, one of the top concerns is whether or not they will maintain a relationship with both parents. A joint custody parenting plan can enable both parents to remain an integral part of their child's life. Children with a solid parenting team are proven to have higher self-esteem and perform better in academic settings.
Remaining a Parenting Team: Parenting independently can be incredibly difficult. Through a joint custody parenting plan, you can share many of the parenting responsibilities with your former spouse. While joint custody means that you will have to maintain a cordial relationship with your former spouse, the benefits can lead to less stress and anxiety, and more devoted parents.
Financial Security: Raising a child is expensive, especially as a single parent. Recent studies showed that many sole custody parents never receive the full child support payments they are entitled to. A joint custody parenting plan means that you and your spouse will share in the expenses of raising the child. From school supplies to athletic gear, and even college tuition, it helps to have someone else to share the financial load.
Contact a Lombard Parental Responsibilities Lawyer
For children, the divorce of their parents can be incredibly sad and stressful. As you help your child cope with the reality of your divorce, a quality legal team can assist you in achieving a positive resolution. At Aldrich & Siedlarz, P.C., our family law team is dedicated to serving our clients throughout the difficult process of a divorce. Recognizing that clients of various ethnic backgrounds, deserve the highest quality of legal work, our firm is proud to offer bilingual consultations to Polish speaking clients. To schedule a complimentary initial meeting, with a compassionate Lombard divorce attorney, contact our team today at 630-953-3000.
Sources:
https://www.verywellfamily.com/us-child-support-statistics-2997994
https://fixfamilycourts.com/wp-content/uploads/2017/02/Shared-Parenting-effects-on-Education.pdfMarch 6, 2019