Important Aspects of the Divorce Process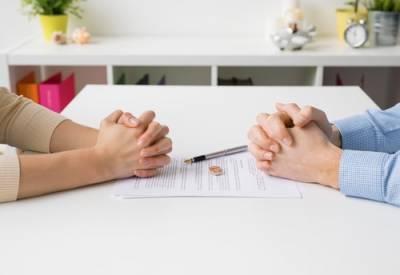 On an annual basis, thousands of Americans make the difficult decision to pursue a divorce. A divorce can be an emotionally turbulent process. Without proper planning and competent legal guidance, one can come out of a divorce in less than ideal financial standing. As you prepare for the divorce process, it is critically important to speak with your legal team regarding the aspects of your separation, that are most important to you.
Crucial Factors in Divorce Litigation
Throughout your divorce, you need to understand the way in which certain aspects of your divorce can seriously impact your future. Fortunately, a quality legal team can help you smoothly navigate these issues.
Your Financial Future: A divorce can monumentally change the outlook of your finances. Speaking with your attorney about tax consequences of your divorce, the stability of your retirement plan, and the implications of marital debt can save you potential heartache down the road. As you prepare for divorce litigation, providing your attorney with a complete understanding of your financial situation can help them develop a plan that will ensure financial comfortability moving forward.
Division of Assets: Barring the presence of a prenuptial agreement, the court will decide how your joint marital assets will be divided. Joint marital assets are defined as assets purchased by either spouse, during the marriage. Common joint marital assets include your house, vehicles, and antiques or collector items. It is important to document all marital assets, to help your attorney devise a comprehensive strategy.
Child Custody: The divorce process can be incredibly emotional, especially when children are involved. As you get ready for your divorce, discuss your custodial goals with your legal team. If you are seeking sole-custody, you must prove to the court that you are capable of independent parenting. If you move into a new home make sure that you have researched the school system your children will be in, and that you have space in your residence for your children. Taking all the little steps can make all the difference in ensuring you remain an integral part of your children's lives.
Speak with a Lombard Family Law Team
As you navigate the divorce process, it is entirely common to feel a wide array of emotions. At Aldrich & Siedlarz Law, P.C., our legal team is here to assist you with the nuanced aspects of your divorce. With experienced and aggressive litigators, we are confident in our ability to secure a healthy and vibrant financial future for your family. Understanding that Chicago is home to families of various ethnic backgrounds, we are proud to offer bilingual consultations to Polish speaking clients. To schedule a free preliminary meeting with a skilled Lombard divorce attorney, call our team today at 630-953-3000.
Source:
https://www.thebalance.com/how-to-deal-with-the-financial-impacts-of-divorce-1289261