Potential Consequences of an Aggravated DUI Charge in Illinois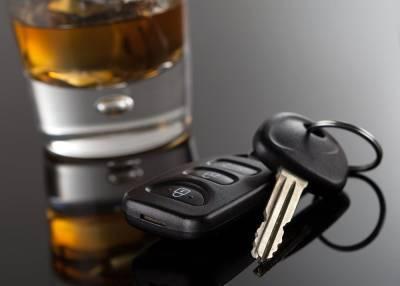 Although any DUI arrest in Illinois is considered a serious legal matter, those involving aggravated DUI charges are especially concerning. Such charges can result in heightened penalties and fines, and they may even result in a permanent scar on your criminal record. Learn more about the potential consequences of an aggravated DUI charge, and discover how an experienced criminal defense lawyer may be able to help.
DUI versus Aggravated DUI
In most instances, a first or second offense DUI is considered a misdemeanor. In contrast, aggravated DUI is a felony charge. How does one reach felony status under Illinois' DUI laws? The following are a few examples:
Third-offense DUI;
DUI committed while driving a school bus with minor children on board;
DUI accidents that cause great bodily harm, disfigurement, or disability;
DUI after a previous alcohol-related reckless homicide offense;
School zone DUI accidents that result in great bodily harm;
DUI that caused death to another person (passenger, pedestrian, bicyclist, or another motorist);
Second DUI offense involving the transport of a child under 16;
DUI committed while driving a for-hire vehicle with passengers;
DUI while license is suspended for a previous DUI offense;
DUI while driving on an expired or invalid license; and
DUI that caused bodily harm to a passenger under the age of 16.
Potential Consequences of an Aggravated DUI
Consequences for an aggravated DUI will typically depend on the aggravating factors of the case. For example, committing a DUI without a valid license (even if you have no prior convictions) is typically considered a Class 4 felony. Consequences could include imprisonment for one to three years, fines, and loss of your license. In contrast, a DUI accident that results in bodily harm to a minor child is a Class 2 felony. Under this section of the DUI law, defendants could face anywhere from three to seven years in jail in addition to their other administrative penalties and fines.
Another factor that defendants should consider is the permanent damage that a felony can have on your record. If convicted, the charge could make it more difficult to obtain employment, and you may be barred from certain housing options. Other collateral consequences, including the suspension or complete revocation of your license and increased insurance rates, can also be damaging to your future.
Contact Our DuPage County Criminal Defense Attorneys
You do not have to simply accept the consequences of a DUI charge. Fight back and contact Aldrich & Siedlarz Law, P.C. for assistance with your case. Dedicated and experienced, our DuPage County DUI defense lawyers will work hard to achieve the most favorable outcome possible in your case. At every turn, we protect your rights and best interest. Schedule your personalized consultation by calling 630-953-3000 today. We proudly offer both English- and Polish-speaking services.
Source:
https://www.cyberdriveillinois.com/publications/pdf_publications/dsd_a118.pdf