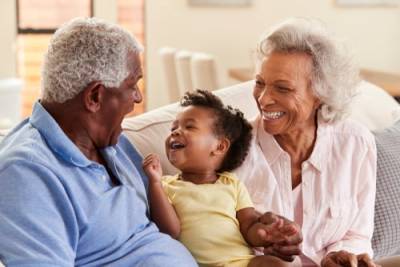 It is not uncommon for grandparents to play an active role in the lives of not only their children, but also their grandchildren. This can create complications, however, when relationships between a child's parents sour, in which case, grandparents could find themselves barred from seeing their grandchildren. Recognizing that the grandparent-grandchild relationship can have significant repercussions on a child, Illinois courts are willing to address grandparent visitation during custody proceedings. These kinds of proceedings do, however, require familiarity with specific aspects of Illinois law, so if you are seeking visitation with your grandchild or believe that visitation would not be in your child's best interests, it is important to speak with an experienced Lombard, IL grandparents' rights attorney who can walk you through your legal options.
Grandparent Visitation
Parents have certain rights when it comes to their children. In most cases, courts are not allowed to interfere with these rights unless a child is being harmed. There are exceptions, however, to this general rule, in which case a court could be willing to step in and order visitation with a child's grandparents. This is only an option when the grandparent in question is able to demonstrate that visitation is in a child's best interests.