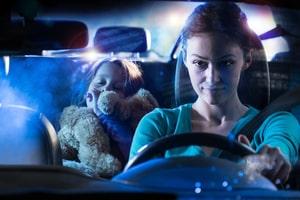 In the state of Illinois, a DUI conviction can lead to serious consequences, including jail time, loss of driving privileges, fines, and additional penalties. In situations that involve a minor child, however, the penalties can be even more severe. If you or a loved one has been charged with a DUI that includes a minor child, it is imperative to discuss your case with a skilled DUI defense attorney. At Aldrich & Siedlarz Law, P.C., we understand the gravity of situations such as this and we are prepared to defend your legal rights both in and out of court.
Potential DUI Penalties With a Passenger Under 16 Years Old
Driving under the influence of alcohol or other drugs in Illinois is a Class A misdemeanor. For a first-time conviction, the penalties that may result include jail time for up to one year, a maximum of $2,500 in fines, and the suspension of your driver's license for at least one year. According to 625 ILCS 5/11-501, if the motorist was transporting a passenger under the age of 16 at the time of the violation, the motorist is subject to 6 months of imprisonment, an additional mandatory minimum fine of $1,000, and 25 days of community service in a program that benefits children.