5 Tips for Controlling Divorce Costs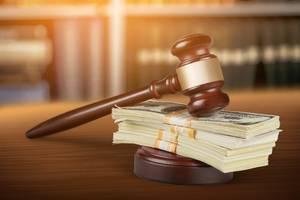 Divorce is often an expensive endeavor. If you are in the process of getting divorced, know that there are ways you can control divorce costs and make sure that you do not pay more than you have to. Here are five tips for controlling divorce costs and keeping your finances in check.
Be Realistic. It is imperative that you have realistic expectations for your divorce case. If you are realistic, you will not have to spend tens of thousands of dollars arguing about issues that you are not going to "win." When you make the decision to file for divorce, take the time to consult an experienced divorce lawyer who can help you design a strategy for your particular case. By having a strategy in mind, you can be more realistic and save money as a result.
Compromise. Although it is easier said than done, compromising with your ex-spouse can save you money. If you learn how to compromise, you will be able to settle your case without the need for a trial. Keep in mind that while compromising can help you, it is okay if you disagree with some issues and keep your best interests in mind.
Avoid Fighting Every Issue in Court. You may believe it is easier to fight every issue in court. While you can do this, realize that lawyers charge more for court time than non-court time. Prior to turning to a traditional divorce in court, you should consider whether some divorce-related issues, like visitation, can be solved through mediation or collaborative divorce.
Find the Right Divorce Lawyer. When searching for a divorce lawyer, make sure you find one who is upfront about their pricing and will not send you a surprise bill. Note that the right lawyer is not necessarily the least expensive lawyer. The right lawyer is one who is honest when it comes to charging their clients and has the experience and track record necessary to help your divorce case.
Use Your Lawyer Time Wisely. Rather than contacting your lawyer every time you have a question, reach out to them once you have compiled a list of several questions. This will ensure you are using your lawyer time wisely and help you avoid overspending.
Contact Our Lombard Divorce Attorneys
Our experienced Lombard divorce lawyers are honest about pricing and will provide you with the quality legal representation you need to achieve the best outcome for your divorce. For a free, no-obligation consultation in English or Polish, call us at 630-953-3000 today.
Source:
https://www.msn.com/en-us/money/divorce-finance/15-ways-to-save-money-on-a-divorce/ss-BBGpuBK