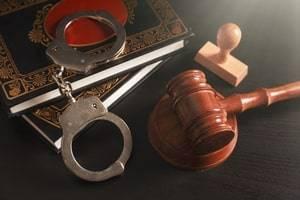 One of the most common crimes that a person can be charged with are property crimes. Property crimes include robbery, burglary, shoplifting, larceny, and theft, including motor vehicle theft. If you have been charged with a property crime, it can be a stressful and even frightening time. The criminal justice system can be complex and intimidating, and depending on the circumstances of your case, a conviction could even mean jail time. This is why anyone charged with a property crime should consider retaining the services of a defense attorney. The following are some of the possible defenses an attorney may be able to use in a property crimes case.
The Accused Has an Alibi
One of the strongest defenses against a robbery charge is that the person accused was not in the area where the crime was committed. If a person can prove they were somewhere else when the crime took place, it is a significant defense and one the prosecutor would have a hard time proving "beyond a reasonable doubt." There are a number of ways that a person can prove their alibi, such as cell phone tower records, witness testimony, credit card receipts, and video footage.