Working With Your Attorney to Secure Child Support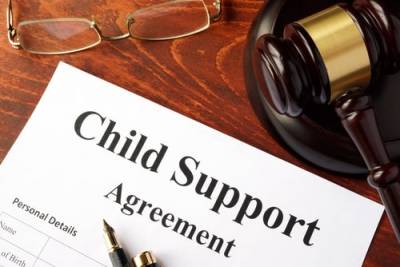 In the state of Illinois, thousands of couples make the difficult decision to pursue a divorce, each year. While the divorce process can come with unforeseen challenges regardless of the circumstances, the divorce process can be increasingly complex when children are involved. If one parent is awarded primary parental responsibility of a child, the other parent will usually be required to pay some sort of child support. In the state of Illinois, child support payments are calculated through consideration of the income of both parents as well as parenting time and parental responsibilities of both parents. If you believe you are entitled to child support, it is time to speak with a qualified legal professional.
Seeking Child Support
As you navigate the legal process of your divorce, you and your attorney need to work closely. If you are awarded the majority of legal and physical parental responsibilities, you are likely entitled to significant child support payments. As the court calculates a fair child support agreement, speak to your attorney if you believe that the court has miscalculated you or your spouse's income. The state of Illinois wants to calculate payments in the fairest way possible if financial statements have been falsified by one party, the integrity of the agreement could be compromised. It is also important to notify your attorney if your child has special medical or general care needs that could impact the expenses of raising the child independently. Your attorney will work diligently to advocate on your behalf in court.
Enforcing or Altering the Child Support Agreement
While child support can provide single parents with an increased level of financial stability, unfortunately, many custodial parents do not receive the child support they are entitled to. According to the U.S. Census Bureau, only 44% of parents who are owed child support throughout the United States actually receive their payments in full. If your former spouse is neglecting to make payments in full or on time, it is time to speak with your attorney regarding your options. If you or your former spouse's income has changed since the agreement was established you should also speak with your attorney regarding the possibility of a post-decree modification.
Contact a Lombard Child Support Attorney
Navigating the divorce process is not easy for a spouse, and can be increasingly difficult for a parent. At Aldrich & Siedlarz Law, P.C., we are dedicated to supporting you through every step of the divorce process. We will do everything in our power to help secure the child support you need to provide for your family. If your former spouse is failing to make payments or you believe that a modification is needed, we will be there for you long after your divorce is finalized. To schedule a free initial consultation with a knowledgeable DuPage County family law attorney, call us today at 630-953-3000.
Source:
https://www.illinois.gov/hfs/ChildSupport/parents/Pages/IncomeShares.aspx