What Does it Mean to Be Legally Separated in Illinois?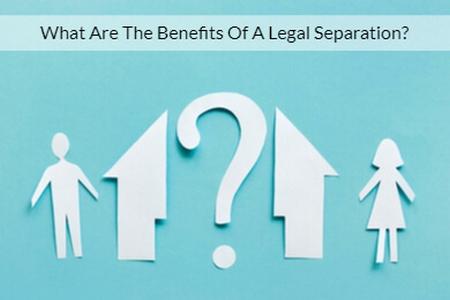 One of the most challenging aspects of ending a marriage in Illinois is interpreting all of the legal jargon and terminology associated with divorce. When Illinois residents begin exploring their options for ending their marriage, one such term they may come across is "legal separation." You may have questions like, "What does legal separation entail?" or "What is the difference between being separated and legally separated?" You may also be curious as to the potential benefits of seeking legal separation instead of divorce. Whatever your situation, an experienced family law attorney can help you explore your legal options and pursue the option that makes the most sense for you.
Legal Separation in Illinois
When a couple's marriage breaks down, often, one of the spouses will move out of the marital home. The spouse may live with a friend or relative while the couple decides whether or not to formalize the split through a divorce. Living separately is not the same thing as being legally separated. When a couple pursues a legal separation in Illinois, they make important decisions about the allocation of parental responsibilities, formally called child custody, spousal support, child support, and the division of assets and debts. These decisions become legally binding court orders – just as they would during a divorce. However, the couple is still married.
What Are the Benefits of Legal Separation?
There are a few reasons that a married couple may seek a legal separation instead of divorce. In some cases, couples are not completely sure that the marriage is irretrievably broken, and they want the possibility of reconciliation without needing to get remarried. Other couples get a legal separation because their personal beliefs, culture, or religion disallows divorce. Being legally separated but still married may also allow spouses to share health insurance benefits, file their taxes jointly, or receive social security benefits. In short, legal separation provides many of the same legal protections as divorce without the couple terminating the marriage.
If a separated couple decides they want to divorce, many of the legal issues will have already been decided which can streamline the divorce process. If they wish to end the separation period and reconcile their married relationship, they can file a motion to dismiss or vacate the separation.
Contact a Lombard Family Law Attorney
Legal separation may be right for you if you want to address divorce issues like property division, child custody, child support, and spousal maintenance without getting divorced. To learn more about the possible advantages and disadvantages of legal separation and divorce, contact a Lombard divorce lawyer from Aldrich & Siedlarz Law, P.C. Call 630-953-3000 for a free consultation. We have a Polish-speaking attorney and are equipped to assist clients in Polish as well as English.
Source:
https://www.ilga.gov/legislation/ilcs/ilcs4.asp?DocName=075000050HPt%2E+IV&ActID=2086&ChapterID=59&SeqStart=3900000&SeqEnd=5400000