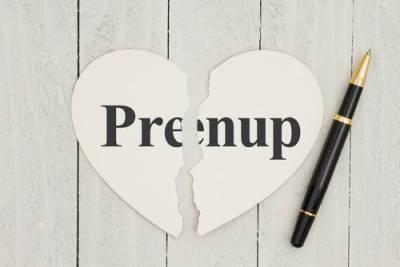 Despite the fact that approximately half of all marriages end in divorce, many American couples believe that a divorce is entirely impossible for them and their spouse. Unfortunately, divorces are just a natural way of life. Whether brought on by dishonesty, financial issues, or differing philosophies on how to raise children, divorces are incredibly common throughout the United States. Yet still, the vast majority of couples fail to put any preliminary plan into action to prepare for the possibility of a divorce. Below we will define and examine what a prenuptial or postnuptial agreement could mean for you and how your attorney can assist you in crafting a premarital or postmarital agreement.
What Are Prenuptial and Postnuptial Agreements?
A prenuptial agreement is an agreement made prior to the marriage. This agreement usually determines how various issues such as allocation of marital assets and property will be resolved in the event of a marriage dissolution (death, divorce, etc.). A prenuptial agreement is increasingly important in a marriage in which one party is entering the marriage with a significant amount of resources, such as another property or a business developed prior to the marriage. Prenuptial agreements are also often crafted in circumstances in which a person is entering a marriage with children from a prior marriage. The prenuptial can dictate that a significant amount of their assets will be passed down to their children rather than just their soon-to-be spouse. A postnuptial is a comparable agreement, the only difference is that a postnuptial is crafted after the wedding is official and the couple is married.