Could a Robot "Lawyer" Be the New Way to Divorce?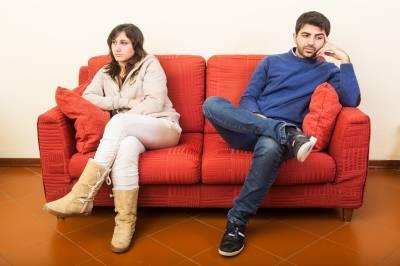 Technology can change the way we do things. Take, for example, the "robot lawyers" that are being used to resolve various legal matters in Canada and the Netherlands. The technology is also expected to take off in Australia in the coming months. Will it make its way to America? Even if it does, can it truly handle such complex and sensitive legal matters, or are there certain issues that are better handled by a real person? The following seeks to answer these questions, and it provides details on where to find assistance for your Illinois divorce.
How the Legal Robots Work
Born in the Netherlands, the technology was designed to handle everything from tenant disputes to divorce. At its core, it is a lot like the dispute resolution technology used in popular online marketplaces. However, the computer is supposed to be more sensitive to the user's responses, preferences, and situation. As an example, the system would ask if there are children in a divorce. If so, it would then ask for their ages so that it could base parenting plan solutions on the developmental needs of the child. One must ask themselves, though, if this is enough personalization for couples with children – or those without children, for that matter.
Where the Divorce Robot Could Fall Short
Although the nuts and bolts of divorce may remain the same for most couples, each couple is unique. Their wants, needs, and circumstances are all different, and they should be treated as such. Can the robot lawyer provide that personalized service? Perhaps, but the likelihood is slim.
Another concern is that parties may also risk forfeiting some of their rights by using a robot mediation service. For example, disadvantaged spouses are often at risk for asset hiding. A robot lawyer may not inform them of this, and they may be none the wiser. Because of this, the value of their marital estate may be inaccurate, and their settlement may be far lower than it could have been, had they hired an actual attorney. On the other hand, an attorney who is skilled at spotting asset-hiding behavior could have launched an investigation and fought for the money to which the disadvantaged spouse is entitled.
Get Personalized and Experienced Assistance with Your Divorce
At Aldrich & Siedlarz Law, P.C., we offer personalized and attentive services to clients throughout DuPage County. Dedicated and experienced, our Lombard, IL divorce lawyers can examine your situation, advise you of your options, and guide you through the entire divorce process. Learn more by scheduling your initial consultation with our English- and Polish-speaking lawyers. Call 630-953-3000 today.
Source:
http://www.abc.net.au/news/2016-07-06/robot-lawyers-dutch-conflict-resolution-technology-on-its-way/7572488