Regaining Your Driving Privileges After a DUI Conviction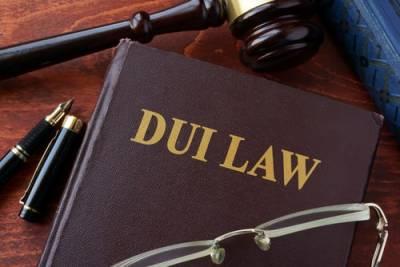 Throughout 2018, over 26,000 DUI arrests were made throughout the state of Illinois. A DUI conviction can come with serious legal ramifications, including loss of driving privileges. In the state of Illinois, a first-time DUI conviction constitutes a Class A Misdemeanor as well as a one-year license revocation period. In 2018, 90% of all drivers arrested on DUI charges, that were eligible for a suspension, lost their driving privileges. If you have been charged with a DUI, you need to seek out the help of a qualified legal professional.
Driving after a DUI
In the state of Illinois, a first-time offender can lose their driving privileges due to a DUI conviction or simply refusing to submit to chemical testing. In both instances, the driver is eligible for a Monitoring Device Driving Permit (MDDP). An MDDP will allow drivers to operate their registered personal vehicles, at all times. In order to receive an MDDP, one must submit an MDDP program application. After receiving your application, the Secretary of State's Office will review your driving record and ultimately decide whether or not you are eligible for an MDDP. Drivers with previous serious violations such as a reckless homicide charge or an aggravated DUI resulting in death will be deemed ineligible. It should be noted that drivers under the age of 18 are not eligible for MDDP consideration.
Once your application has been received and your driving record has been checked, you will receive requirements for enrollment in the MDDP program. The primary requirement is installing a Breath Alcohol Ignition Interlock Device (BAIID). In order to secure a BAIID, you must contact a BAIID vendor and pay the fees for installation and monitoring of the device.
Enrollment in the MDDP program costs approximately $30 per month, although one can potentially have their fees waived based on their income level. Enrollment in the MDDP program is not mandatory, although those that refuse to take part in the program will be unable to operate a vehicle for the entirety of their one-year suspension. If you are caught driving a vehicle while your license is suspended or revoked, you will face Class 4 felony charges.
Contact a Lombard DUI Defense Attorney
If you have been charged with driving under the influence of drugs or alcohol, it is time to speak with an attorney you can trust. At Aldrich & Siedlarz Law, P.C., our number one priority is to help our clients avoid a conviction. If a conviction is unavoidable, we will guide you through the process of regaining your driving privileges. An MDDP can allow you to regain your driving privileges, and continue to live a quality lifestyle. To schedule a free initial consultation with a knowledgeable Will County criminal defense attorney, call us today at 630-953-3000.
Sources:
https://www.cyberdriveillinois.com/publications/pdf_publications/dsd_a118.pdf
https://www.cyberdriveillinois.com/publications/pdf_publications/baiid17.pdf