Reacting to a False Domestic Battery Accusation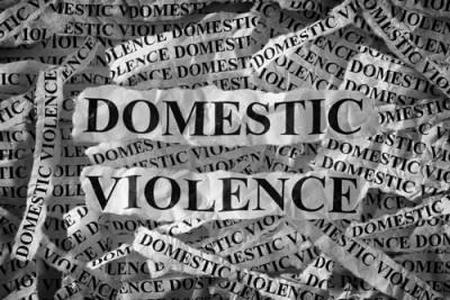 When one is facing a domestic battery accusation it is entirely common to feel flustered or panicked, especially when the accusation is entirely fabricated. False accusations of domestic battery are much more common than most of us would like to assume, and these accusations can come with life-changing ramifications for the accused. Outside of the immediate legal consequences of a domestic battery conviction (which we examine further below), an accusation can impact one's relationships and employment status. If you have been falsely accused of domestic battery, it is critically important to hire an attorney that you can believe in.
Understanding Domestic Battery in Illinois
While some people will simply shrug off a false battery accusation, due to their confidence in the accusation being proved false, it is important to understand the legal ramifications of a conviction. Here in the state of Illinois, a domestic battery conviction can come with significant jail time and monetary fines. A first-time offender is likely to face Class A Misdemeanor charges. If convicted, a Class A Misdemeanor can lead to up to one-year in prison, and fines as high as $2,500. It should be noted that there are a number of factors that can lead to a domestic battery charge being elevated to aggravated domestic battery. The most common reason for an aggravated charge is the fact that the accused has previously been convicted of a domestic crime. Other aggravating factors include the presence of children during the incident, prior conviction of a felony, or violation of an order of protection. If you are convicted of aggravated domestic battery, the charges are elevated to a Class 2 felony. With a conviction can come up to seven years in prison and fines up to $25,000. Domestic charges should be taken seriously, and it is wise to seek out the assistance of a legal professional immediately.
What You Can Do
Outside of hiring a skilled attorney, there are a number of steps you can take after being falsely accused of domestic abuse. First and foremost, protect your assets. Once your significant other has proven that they are willing to sabotage your life with a false accusation, it is time to recognize that they are willing to do anything. If they are able to get ahold of your vehicle or cash assets, you will spend countless hours working with attorneys to get those items back. Due to the fact that many domestic accusations are simply reduced to testimony of the accuser and the accused, it is important to have people on your side. As soon as you become aware of the accusation against you, it is important to contact family members that will stand beside you in this difficult time. A family member's testimonial can be critical in a legal case of this magnitude. Lastly, it is important to change all login information for credit card accounts or social media.
Contact a Skilled Lombard Domestic Battery Attorney
At Aldrich & Siedlarz Law, P.C., we fully understand how frightening one can become while facing a domestic battery accusation. Fortunately, we have helped countless clients facing false accusations, and helped them avoid life-changing convictions. No one should have their life negatively impacted by the false claims of another party. If you have been accused of domestic battery charges, contact a Will County domestic violence attorney by calling us at 630-953-3000.
Sources:
https://www.verywellmind.com/false-domestic-abuse-claims-4100660