Pursuing Expungement in Illinois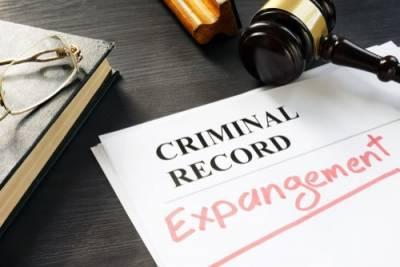 When a person is arrested and charged with a crime of some severity, the implications of the charges do not end with potential jail-time. The truth of the matter is that a serious charge can impact a person for the rest of their life. Having a significant criminal charge on your criminal record can impact a person's ability to secure employment, housing, and advanced education opportunities. Fortunately, in some instances, it is possible to have charges expunged from your criminal record. Below we will discuss expungement in Illinois, and the importance of speaking with your attorney regarding your options.
Understanding Expungement
In the state of Illinois, a person can seek expungement of an arrest that did not result in a conviction. If the charge is expunged from your record, it will be erased from all records and databases. If you are seeking to remove a conviction from your criminal record, you may be able to have your record sealed. While sealing your record will not remove the conviction from your criminal record, it will remove it from visibility by potential employers and other officials. It should also be noted that if a conviction is ultimately reversed, a person can seek to have the charge expunged.
According to Illinois state law, there are certain charges and convictions that are not eligible for expungement or sealing. If a person has a DUI charge or charges of sexual offenses involving minors, they will not be able to expunge those charges from their record. Similarly, serious felony convictions, domestic battery, and violations of protective orders cannot be sealed from a person's record.
In order to have your record expunged or sealed, it is critically important to work with an experienced attorney. Your attorney will assist you in gathering all relevant documentation from the charge and hearing process, and walk you through the process of filing for expungement or sealing. In some instances, a person will be required to appear in court in order to have their record expunged, preparing for your court date will be crucial in the expungement process.
Contact a Lombard Expungement Attorney
At Aldrich & Siedlarz Law, P.C., we firmly believe that your quality of life should not be compromised by a past mistake. We will do everything in our power to assist you through the expungement process, and ensure that your history does not get in the way of your future opportunities. To schedule a free consultation with a knowledgeable DuPage County criminal defense attorney, call us today at 630-953-3000.
Source:
https://www2.illinois.gov/osad/Expungement/Pages/Expungement-and-Sealing-General-Information.aspx