Deprecated
: Methods with the same name as their class will not be constructors in a future version of PHP; Ejax has a deprecated constructor in
/home/ocvaws/public_html/domain_aslawpc.com/components/com_easyblog/classes/ejax.php
on line
16
Deprecated
: Methods with the same name as their class will not be constructors in a future version of PHP; EMailQueue has a deprecated constructor in
/home/ocvaws/public_html/domain_aslawpc.com/components/com_easyblog/classes/mailqueue.php
on line
17
Deprecated
: The each() function is deprecated. This message will be suppressed on further calls in
/home/ocvaws/public_html/domain_aslawpc.com/media/foundry/3.1/libraries/cssmin.php
on line
2236
Deprecated
: Array and string offset access syntax with curly braces is deprecated in
/home/ocvaws/public_html/domain_aslawpc.com/libraries/joomla/user/helper.php
on line
615
Deprecated
: Array and string offset access syntax with curly braces is deprecated in
/home/ocvaws/public_html/domain_aslawpc.com/libraries/idna_convert/idna_convert.class.php
on line
421
Deprecated
: Array and string offset access syntax with curly braces is deprecated in
/home/ocvaws/public_html/domain_aslawpc.com/libraries/idna_convert/idna_convert.class.php
on line
435
Deprecated
: Array and string offset access syntax with curly braces is deprecated in
/home/ocvaws/public_html/domain_aslawpc.com/libraries/idna_convert/idna_convert.class.php
on line
826
Deprecated
: Array and string offset access syntax with curly braces is deprecated in
/home/ocvaws/public_html/domain_aslawpc.com/libraries/idna_convert/idna_convert.class.php
on line
957
Illinois Orders of Protection: Getting the Legal Protection You Need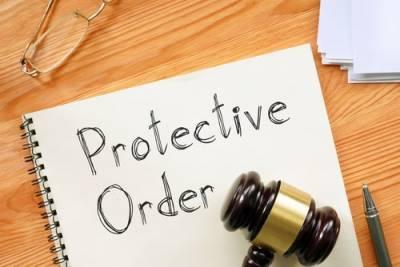 If you or another dependent member of your family is being seriously harassed or abused by another person in your household, you have the right to obtain an order of protection to prevent the perpetrator from contacting you or the dependent member.
In Illniois, the term "abuse" does not only encompass physical abuse. It can also be harassment, including neglect, creating a disturbance at one's work or school, repeatedly contacting a person at work or school, stalking a person, keeping a person under constant surveillance, threatening physical force or confinement, or any act that interferes with personal liberty.
Order of Protection in Illinois
In Illinois, an order of protection can be obtained without notice under certain circumstances. The Illinois Domestic Violence Act governs these orders. An Illinois court will grant a petitioner an order of protection if they can prove three things.
That the petitioner or the dependent person on whose behalf the petition has been filed is a current or former family or household member of the respondent. Or a current or former romantic partner.

That the respondent has abused them.

That the court has the authority to hear the case.
Who Can Apply for an Order of Protection in Illinois?
The following individuals can obtain an order of protection:
A person who has been harassed or abused by a family member or a member of their household.

A person filing a petition on behalf of an abused child or adult who cannot file the petition themselves due to factors like age, disabilities, or inaccessibility.

A person filing for a high-risk adult with disabilities who has been neglected, abused, harassed, or exploited by a family or household member.
The person petitioning for the order of protection must be a family member or household member of the person against whom the order is being sought (respondent).
According to Illinois law, family members include spouses or ex-spouses, parents, children, stepchildren, people who share a child in common, people with dating, cohabiting, or engagement relationships, or people with disabilities.
How Long Does an Order of Protection Remain in Force?
The duration of the order of protection depends on the type of order issued by an Illinois court.
Emergency Order
An emergency order of protection can be enforced for 14 to 21 days. The court will issue an emergency order of protection without prior notice to the alleged abuser if the court believes there is a probability that the victim would come to harm if notice is given to the respondent.
Interim Order
An interim order of protection can be enforced for up to 30 days. The order is issued once notice has been served to the alleged abused or the alleged abuser has made an appearance in court.
Plenary Order
A plenary order of protection remains in force throughout the duration of the case. Typically, plenary orders do not extend for more than two years.
What Should You Do If the Respondent Violates the Order of Protection?
If the alleged abuse violates the Order of Protection, you should call the police. A police officer can verify the existence of an order or protection and arrest the person if he has violated it. Violating an order of protection is a criminal offense.
Contact Illinois Order of Protection Attorneys
If a family member, sposue, boyfriend or girlfriend, ex, or household member is abusing you or another person in your family, you should obtain the services of an experienced lawyer to secure an order of protection. Call our Lombard domestic violence lawyers for help. Call Aldrich & Siedlarz Law, P.C. at 630-953-3000 to schedule an appointment today.
Sources:
https://www.ilga.gov/legislation/ilcs/ilcs5.asp?ActID=2100&ChapterID=59
https://www.ilga.gov/legislation/publicacts/fulltext.asp?Name=102-0481
https://www.monmouthcollege.edu/live/files/173-order-of-protection-informationpdf