Dividing Assets in an Illinois Divorce – Marital Assets versus Non-Marital Assets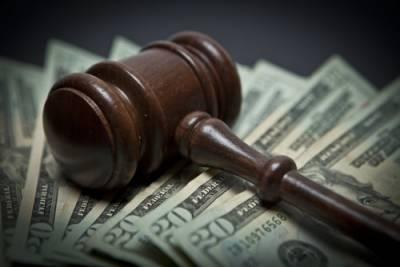 While every marriage is unique, most couples reside in the same home, have joint credit cards and bank accounts, and have joint debts. Rarely do they find themselves caught up in arguing over what belongs to whom. Unfortunately, divorce often changes all that. What was once shared freely must now be divided – and that can be tricky business. Learn more about dividing marital assets in an Illinois divorce, including how to determine which assets are considered a part of the marital estate, and which may not be, with help from the following information.
The Marital Estate
Your marital estate – or the sum of your debts and assets – is what will be divided equitably in your divorce. Everything that is joint owned will be added in, including homes, vehicles, businesses, savings accounts, retirement accounts, jewelry, artwork, and other valuable items. You can choose to also include things of sentimental value, such as the state t-shirt collection you and your spouse have collected over the years, but most items here have some sort of value.
Marital Assets versus Non-Marital Assets
The first step to determining the value of your marital estate is to divide your marital assets from the non-marital ones. Most often, those that are purchased or obtained during the marriage are considered marital assets, and those acquired prior to the marriage or after separation are generally considered non-marital assets. Of course, there are exceptions. For example, an inheritance could be deemed a non-marital asset if it was never co-mingled with the couple's marital assets. Alternatively, an inheritance received before the marriage could become a marital asset if it is co-mingled (i.e. used as a down payment for the family home).
Once assets and debts are divided, they must then be valued. For some assets, this could be as simple as providing the most recent statement. For others, an appraisal or valuation may be necessary. (Prime examples of the latter include the family home, a business, or a valuable collection.) The estate is then divided equitably (fairly) between the parties, either through negotiations or through a litigated divorce.
Contact Our DuPage County Divorce Attorneys
If you are planning on filing for divorce, contact Aldrich & Siedlarz Law, P.C. for assistance. Dedicated and experienced, our DuPage County divorce lawyers can help you navigate the complexities of the divorce process. At every turn, we protect your future and best interests. Schedule a personalized consultation with our Polish- and English-speaking attorneys to learn more. Call us at 630-953-3000 today.
Source:
http://www.ilga.gov/legislation/ilcs/documents/075000050k503.htm