How Do I Change My Child Support in Illinois?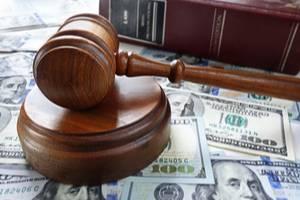 Divorce decrees are legal agreements that explain the court's ruling on the dissolution of a marriage. Typically, these decrees are final, and they lay out how the spouses will divide their assets, pay spousal support and child support, and who gets the majority of parenting time with the children. Following a divorce, many factors can change that may lead a spouse to want to alter the divorce decree, including changing the amount of child support given or received. These modifications can be made by requesting a change in the divorce agreement through the court.
How to Request a Change in Child Support
Every three years in Illinois, a child support court order is eligible to be reviewed for modifications. This three-year window is intended to allow significant changes to a parent's life to occur that would warrant a child support change. However, in the case of a rapid change, the court may agree to review the child support order to meet the new needs of the family.
Factors that Warrant a Child Support Modification
There are many factors that may lead a parent to want to change the child support order. Typically, the court will allow modifications to be made for a few reasons. These include:
A significant decrease in a parent's income and they are no longer able to make child support payments

A job loss for either parent

An increase in earning potential or income for either parent

A child is removed from the home

The needs of the child significantly change (medical, educational, etc. expenses)
Submitting a Petition
If you are looking to alter your child support payments, you must first submit a petition to the Illinois Department of Child Support Services (DCSS) to outline the circumstances that warrant a change in payment. Within 15 days of submitting the request, parents fill out a Certification of Income and Expenses form (HFS 2782) to establish the financial situation leading to the child support order change. If you are planning on petitioning for a child support change, it is recommended that you allow a divorce and family attorney to assist you through the process. Oftentimes, the paperwork during this process becomes confusing or difficult to navigate. A lawyer may be able to help you prepare all of your financial materials, write the petition and submit it properly.
Find a Lombard, Illinois Divorce and Family Lawyer
At Aldrich & Siedlarz Law, P.C. our Lombard, Illinois divorce and family attorneys are prepared to help you in the process of petitioning for a child support modification. After many years of experience, our firm understands the special attention that must go into family and divorce legal matters. We provide a unique experience as our firm is bilingual, offering legal assistance in both English and Polish. For a free consultation to discuss your legal situation, call us at 630-953-3000 today.
Source(s):
https://www.ilga.gov/legislation/ilcs/documents/075000050k510.htm