How a DUI Could Impact Your Child Custody Case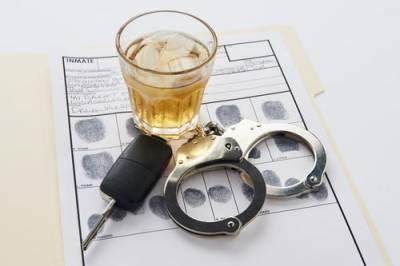 Every single year, thousands of Illinoisans are arrested for driving under the influence of drugs or alcohol. If convicted, the ramifications of a DUI charge can be significant. Not only will the convicted party face Class A Misdemeanor charges, potential jail time, and serious fines, the mark on their criminal record could come with far-reaching implications. If you are going through a divorce, a DUI charge could come with serious consequences, especially if you are fighting for significant child custody time. Below we will discuss just a few of the ways in which a DUI conviction can impact you during your child custody case.
The Impact of a Conviction
If your divorce is being decided through litigation, a number of issues will be out of your control. For instance, the ultimate custody outcome will be decided in large part based on the judge's understanding of each parent's level of engagement and responsibility. Recognizing this, here are a few ways in which a DUI conviction could sway a judge's opinion.
Lack of Responsibility: If you are charged with a DUI during the divorce process, the judge may begin to question your level of responsibility. Driving under the influence is a reckless decision, one that can be easily avoided, and it certainly could impact a court decision. Being a good parent is all about being responsible, avoid reasons for a judge to doubt your level of responsibility.
Potential Substance Abuse Problem: While not all people who are charged with a DUI have a substance abuse problem, the court may not view it that way. If a judge believes that you have problems with drugs or alcohol they are significantly less likely to award you the custody time you are looking for.
The Consequences: If you are convicted of a DUI, the judge will have to consider the legal ramifications of the conviction. Will you be able to drive your child to and from school? Will you be able to secure a comfortable and safe living situation? Could you possibly face jail time? All of these questions are reasonable ones to ask when it comes to child custody.
Contact a Lombard Family Law Attorney
At Aldrich and Seidlarz, P.C., we fully understand the stresses of going through a divorce. We also understand the way in which a DUI conviction can impact you for the rest of your life. If you are facing DUI charges we will do everything in our power to avoid a conviction. If you are ultimately convicted during a divorce, we will assist you in regaining your driving privileges, securing housing, and proving to the judge that you do not have any substance abuse issues. In the most trying of times, you need a lawyer you can trust. To schedule a complimentary initial consultation with a compassionate DuPage County criminal defense attorney, call us today at 630-953-3000.
Source:
https://www.fatherly.com/love-money/5-mistakes-fathers-should-never-make-in-divorce-court/