Frequently Asked Questions About Family Law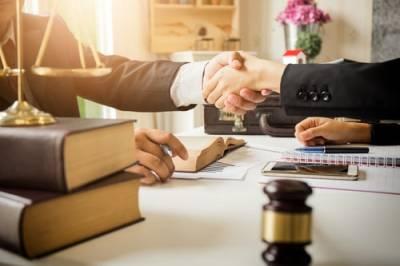 If you are going through a divorce, you likely have a lot of questions. It is critical to receive the answers you need so you fully understand the process and can better protect your rights. Below are some of the most frequently asked questions about family law in Illinois, and the answers to them.
Is a Legal Separation Required?
Unlike some states, Illinois does not place a mandatory separation period on couples before they can file for divorce. If one party does not agree to the divorce, you may have to live separate and apart from your spouse. This does not necessarily mean that you have to live under separate roofs. You simply must show that you have lived independently from your spouse.
After living separately and apart for a period of six months, the court will presume there are irreconcilable differences and will allow the divorce to proceed. If you and your spouse agree to the divorce, you can proceed with the process without living separately and apart.
Does Every Divorce Go to Trial?
Most divorce cases are settled out of court, so a trial is not necessary. If you and your spouse agree to all terms or reach an agreement during alternative dispute resolution, you will not have to go through a trial. However, you may still have to appear in court so a judge can approve your agreement. Typically, only one spouse is required to appear at this hearing.
Does Every Divorce Go Through Mediation?
Mediation is a process that involves all parties meeting with a neutral third-party mediator that attempts to foster compromise and communication between the couple. While some states, such as Florida, require all couples to go through mediation, Illinois has no such requirement. A family law judge may still order you to try mediation before going to trial, but that is not always the case.
Do We have to Attend Parenting Education Classes?
Yes. If your divorce involves children, you and your spouse are required to attend a parenting education class. These classes aim to help couples learn to co-parent during and after the divorce, and can help you both identify the goals and challenges you will face post-divorce. Classes are available either in-person or online.
Can I Use the Same Lawyer as My Spouse?
Many people want to save attorney fees by using the same lawyer, but this is not possible when going through a divorce. Your lawyer will work in your best interests throughout the entire process, and your spouse's lawyer will represent their best interests. Working with the same lawyer creates a conflict of interest and so, you both need to hire your own lawyer.
Do I Have to Work with an Illinois Divorce Lawyer?
No one is required to work with a lawyer when going through a divorce. However, failing to do so may result in a settlement that is not fair and does not represent your best interests. At Aldrich & Siedlarz Law, P.C., our skilled Polish-speaking Lombard family lawyers will advise on the laws of the state and how they apply to your case, and ensure your rights are upheld at all times. Call us today at 630-953-3000 or fill out our online form to schedule a free consultation and to learn more about how we can help.
Source:
https://www.ilga.gov/legislation/ilcs/ilcs4.asp?ActID=2086&ChapterID=59&SeqStart=6000000&SeqEnd=8300000