Five Questions to Ask a DUI Lawyer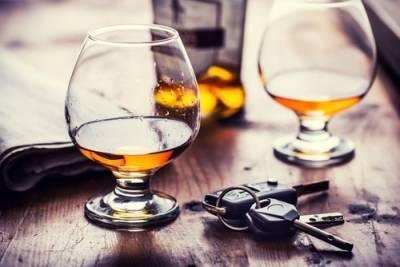 If you have been charged with a DUI in Illinois, one of the first things you should do is find a criminal defense lawyer that can help with your case. There are many in Lombard, and you certainly need to make sure you are hiring the right one. Asking certain questions can help you determine which lawyer is right for you, so it is important to know which ones to ask. While you will certainly have questions of your own that pertain to your case, below are others that you want to ask any attorney you are considering hiring and the answers to them that you want to hear.
How Much of Your Practice is Dedicated to DUI Law?
Many criminal defense lawyers will take on DUI cases. However, you want a lawyer that makes DUI one of their main focuses. These attorneys are more likely to remain up to date with any changes in DUI law, and they will have a better understanding of the best trial defenses to use, as well as plea bargaining options. Although you should not base your decision solely on which attorney has more experience with DUI cases and you should also consider the quality of the lawyer's work, this is still an important question to ask.
How Many Years Have You Practiced DUI Law?
Again, a lawyer that has practiced in DUI law for 30 years is not necessarily better than one that has only been in the practice for ten years. However, the more experience a lawyer has with these specific cases, the better they can advise on the outcome of your case. Will you have to go to trial? Is there a chance of your charges being dismissed? You may have many options and a lawyer with experience can explain them all to you.
How Much Experience Do You Have with the Local Court?
It is always a good idea to hire a lawyer that mainly operates in one or two local courthouses. These lawyers are familiar with the prosecutors that appear in the local court, as well as the judges, and will have important knowledge about how they treat cases. Is the prosecution fairly lenient with plea bargains, or are there certain aspects of a case that will cause a particular judge to dismiss it? This knowledge is not something that can be learned from books, but it is just as important to your case.
What Are Your Fees?
DUI attorneys typically charge either an hourly fee or a flat fee. An hourly fee will charge you for the time an attorney spent working on your case. A flat fee will typically charge a certain amount up to the point of trial and, if your case goes that far, there is then a trial fee. One fee structure is not necessarily better than the other, but it is important to know how the lawyer will charge for their work.
Do You Handle DMV Proceedings?
If you have been charged with a DUI, you will likely have to go through certain DMV proceedings, even if you are not convicted. This is separate from your criminal case and pertains to your driver's license suspension. It is usually a good idea to work with the same lawyer for your criminal proceedings and the administrative DMV process. This will ensure a more consistent strategy is used in your case.
Have More Questions? Our Illinois DUI Lawyer can Answer Them
After being charged with a DUI, you will have a lot of questions. These will pertain not only to your case but also to the lawyer working it. At Aldrich & Siedlarz Law, P.C., our skilled DuPage County DUI lawyer can answer them all. He also has extensive experience representing individuals during plea bargain talks and at trial and giving those accused the best chance of success. If you are facing DUI charges, call us today at 630-953-3000 or contact us online to schedule your free consultation.
Source:
http://www.ilga.gov/legislation/ilcs/fulltext.asp?DocName=062500050K11-501