Examining Types and Consequences of Reckless Driving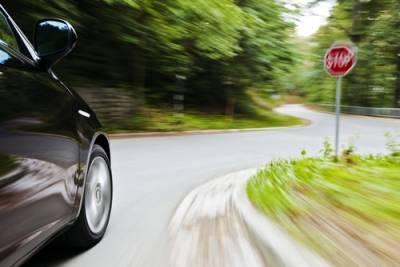 When a person makes the decision to drive recklessly, they are making the decision to put all other drivers at risk. Due to the fact that reckless driving can be life-threatening to the driver and other road users, the consequences can be significant. Reckless driving is defined as the act of showing a wanton disregard for the rules of the road and the health and safety of other travelers. Below we will examine the most common forms of reckless driving, while also taking a look at how a reckless driving charge could impact you. If you have been charged with a significant traffic violation, it is critically important to speak with a qualified legal professional immediately.
Types of Reckless Driving
Here in the state of Illinois, reckless driving can come in a number of various forms. According to statute 625 ILCS 5/11-503, reckless driving can be defined as any type of overtly negligent driving. The most common forms of reckless driving include driving at dangerously high speeds and erratically swerving from lane to lane. A reckless driving charge can also be implemented if a driver is intentionally using an incline such as a railroad crossing to propel their vehicle into the air.
The Impact of a Reckless Driving Charge
According to Illinois state law, if a person is convicted of reckless driving, they will face Class A misdemeanor charges. A Class A misdemeanor can constitute up to $2,500 in potential fines and as much as 364 days in prison. A reckless driving charge will also result in state officials imposing one point on your driver's license. In Illinois, the accumulation of two points will put your license in jeopardy. If a person under the age of 21 is charged with reckless driving, they will automatically face a license suspension.
Contact an Illinois Traffic Violation Attorney
At Aldrich & Siedlarz Law, P.C., we are prepared to do whatever is necessary to help you fight against your driving charges. A significant traffic violation can impact your ability to drive, and may even result in significant fines or possible jail time. Recognizing the severity of these punishments, we will thoroughly analyze the events that lead up to the violation and artfully craft a defense strategy. We also understand that not all members of the greater Chicago community are native of Illinois, and are proud to offer bilingual consultations, to Polish speaking clients. To set up your free consultation with a skilled Lombard criminal defense attorney, call us today at 630-953-3000.
Source:
http://www.ilga.gov/legislation/ilcs/fulltext.asp?DocName=062500050K11-503