Domestic Battery Charges in Illinois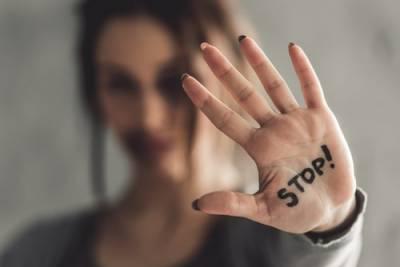 Those who have been charged with domestic battery face serious penalties, including jail time, making it especially important for those who have been accused of this offense, to speak with an experienced Lombard, IL domestic battery attorney as soon as possible about their defense strategy.
What Is Domestic Battery?
Under Illinois law, a person commits domestic battery if he or she:
Causes bodily harm to a family or household member
Makes physical contact (of a provoking or insulting nature) with a family or household member
It is important to note that a person can only be convicted of this crime if an offense involved a family or household member, which includes spouses, parents, children, and stepchildren.
Most domestic batteries are charged as Class A misdemeanors, which are punishable by up to a year in jail and a $2,500 fine. However, unlike many misdemeanor offenses, conviction for domestic battery can never be removed from a person's criminal record, unless he or she is able to obtain a pardon from the Governor. This means that proof of the arrest, charge, and conviction can be viewed by the public, including employers, credit agencies, landlords, educational institutions, and government agencies.
Domestic Battery as a Felony Offense
In some cases, domestic battery can be charged as a Class 4 felony (which comes with a potential prison sentence of between one and three years). This generally only occurs when the accused has already been convicted:
Of domestic battery on a prior occasion
Of a similar offense in a different jurisdiction, including aggravated battery, aggravated domestic battery, stalking, sexual assault, and kidnapping
Of violating an order of protection
Defendants convicted of committing domestic battery in the presence of a child will face a minimum prison sentence of ten days and the mandatory performance of 300 hours of community service.
Building a Strong Defense
Prosecutors are often quick to levy domestic battery charges, even when they may not be warranted. In these cases, raising a strong defense is of the utmost importance to the outcome of a case. Fortunately, there are a number of defenses that wrongfully accused defendants can raise on their behalf. If, for instance, charges are founded on the false accusations of another party, evidence of this falsehood can be raised to avoid conviction. Often, in these cases, an experienced attorney can also help demonstrate that the state lacks sufficient evidence to prove the charge. Similarly, a person cannot be convicted of domestic battery if he or she was acting in self-defense at the time of the incident, so evidence that a person was only acting to protect him or herself from threats or physical violence of a family member can help a defendant avoid an unfair conviction of domestic battery.
Speak with Our Dedicated DuPage County Domestic Battery Lawyers
Please call Aldrich & Siedlarz Law, P.C. at 630-953-3000 to start working on your case with a dedicated Lombard, IL domestic battery lawyer. Initial consultations are offered free of charge, so do not hesitate to reach out to a member of our Polish speaking legal team by phone or online message.
Source:
https://www.ilga.gov/legislation/ilcs/fulltext.asp?DocName=072000050K12-3.2