Different Types of Retail Theft in Illinois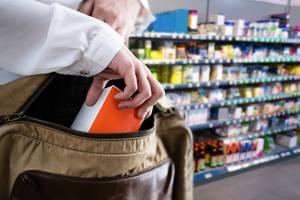 Retail theft in Illinois is defined as a person who intentionally takes, alters, or transfers an item for sale to avoid paying the listed retail price. Retail theft comes in many ways, shapes, and forms. It can be charged anywhere from a class A misdemeanor to a felony, and perpetrators may have to serve jail time and pay a steep fine. It is helpful to understand the various types of in-store theft and its charges to prevent a criminal charge for a retail crime.
What does Retail Theft Look Like?
Illinois law characterizes retail theft as any intentional alteration or theft of a product to avoid paying the actual price or value of that product. There are a few key actions that can lead to a retail theft charge in the state of Illinois including:
Shoplifting by taking the item without paying for it — Taking possession of an item and carrying it away without paying for it is one of the most common ways retail theft occurs. Taking possession of an item to steal includes putting the item in a purse or bag, stuffing it into a jacket or pocket, or hiding it from view to walk out of the store without paying.
Altering the item — Altering an item's packaging, label, or price indication to pay less than its original value is retail theft. It is unlawful to change an item in any way that prevents the owner from receiving the full price for the item's worth. These alterations can include scratching off the item's price barcode, putting the item in another container, switching the merchandise's price tag, or removing theft detection devices from an item. Like alteration, placing the item in a different package or container to deprive the original value is theft. Those stealing in this manner may put an item in a different container to pay a lesser price.
Shielding the item from theft detection devices — In many retail stores, the doors have magnets that detect stolen items or products with the theft detection device still attached. If a person were to shield an object from these detection devices or tamper with the attachments in any way to avoid paying for an item, they are at risk of being charged with retail theft. So called "booster bags" are designed to conceal an item from theft detection devices. Using these items to steal from a store may lead to theft charges.
Theft of an item under $300 may result in a class A misdemeanor sentence. If the item is over $300 in value, this can be charged as a class 3 felony.
Discuss Charges With a DuPage County Defense Attorney
If you or a loved one has been charged with retail theft in Illinois, our DuPage County defense attorneys may be able to represent your chase. At Aldrich & Siedlarz Law, P.C., our attorneys have years of experience advocating for those arrested for or charged with retail theft and other criminal charges. We offer a free consultation to discuss your individual case and have bi-lingual attorneys fluent in Polish if needed. Call us today to schedule an initial consultation, free of charge, at 630-953-3000.
Source:
https://www.ilga.gov/legislation/ilcs/fulltext.asp?DocName=072000050K16-25