Tips for Achieving Co-Parenting Success During the New School Year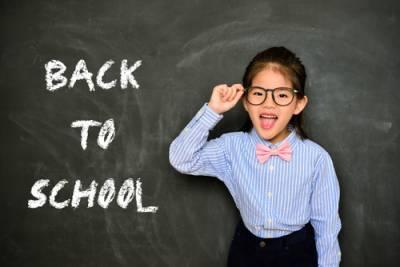 Back-to-school season can be both joyous and stressful for a variety of reasons, but parents who are newly separated often have it the hardest. There are appointments to attend, school supplies to purchase, school clothes shopping to do, and everyone must work together to ensure that schedules are in order. Thankfully, there are some ways that divorcing parents can ease the chaos of the back-to-school season. The following tips offer you a few options.
Split the Cost of Supplies
School supplies can cost a small fortune, and the burden is often too big for just one parent to bear. As such, it may be more suitable for parents to split the cost of back-to-school shopping. Parents can go about this in one of two ways: they can either split the shopping list and each purchase the items that they are responsible for, or one parent can provide a payment to the shopping parent to cover their cost; just be sure to obtain proof of the payment.
Try to Drop the Kids Off Together
The first day of school is important, and for some kids, it can be scary or overwhelming. With all the changes already happening, that can lead to some unnecessary stress. Parents may be able to mitigate against this issue by attending the first-day drop-off together. Sure, it may be uncomfortable or inconvenient, but it is bound to help put your child at ease. Plus, no one will miss the first-day-of-school photos if you are all there. (Note: If one of you absolutely cannot attend because of other obligations, be sure to send the non-attending parent a picture!)
Attend Parent-Teacher Conferences Together
Divorce can muddy relationships, and it may even take a toll on your child, but nothing turns a family around like a united front. Show your child that they have your support, and communicate that you are a united front by attending your child's parent-teacher conferences together. Not only can this improve your child's at-school experience, it may even make things just a little easier on the home front. If, by chance, one of you live out of state, consider a conference call to ensure they can be "present" at the meeting.
Adopt a Shared Family Calendar
Thanks to technology, raising a blended family is now easier than it once was. Families can share a master online calendar (such as Google) to stay on track, or they can use an app that provides them with real-time changes, updates, document sharing, and more. Whatever your family's need, you can almost guarantee that technology has the answer.
Contact Our DuPage County Family Law Attorneys
Divorce does not have to be a stressful experience. Instead, parents can seek experienced legal assistance with the process by contacting Aldrich & Siedlarz Law, P.C. Doing so can ensure that your rights and your child's best interests are protected, and it can provide you and your family with the time and energy you need to focus on the changes in your life. Dedicated and experienced, our DuPage County family law attorneys will walk you through the entire process. Schedule your consultation with our English- and Polish-speaking attorneys by calling 630-953-3000 today.
Source:
http://www.huffingtonpost.com/entry/10-ways-these-divorced-parents-make-back-to-school-time-less-stressful_us_55db5e8be4b0a40aa3ab9d9e