Attorney Marlene E. Siedlarz Recognized with Pro Bono Award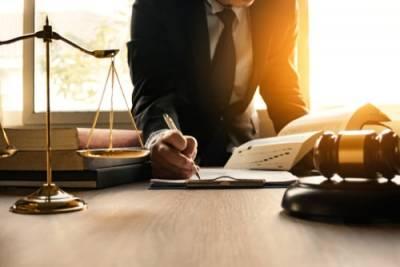 At Aldrich & Siedlarz Law, P.C, we are so proud to announce that Attorney Marlene E. Siedlarz has been recognized for her volunteer work. Each year, the DuPage Legal Aid Foundation recognizes attorneys dedicated to helping individuals in need and Attorney Siedlarz has been awarded for the year 2021. For years, she has used her in-depth knowledge of the law to help those in need. Today, she focuses on family law, helping families through issues such as child custody, grandparents' visitation rights, and more.
About the DuPage Legal Aid Foundation
The DuPage Legal Aid Foundation was founded in 1975 and since that time, has been committed to helping clients in need by offering pro bono services. To do this, the Foundation relies on support from DuPage County, the State of Illinois Lawyers Trust Fund, the Eighteenth Judicial Circuit, and the DuPage County Bar Association, along with other sponsors and donors.
The Foundation mainly assists clients with the family law issues they are facing. The attorneys that provide free legal help do so not only in the courtroom, but also by providing counsel during meetings with clients. Every year, the Foundation recognizes the outstanding attorneys that have provided support through their Pro Bono Award, and after just a quick look at Attorney Siedlarz's background, it is easy to see why she was the recipient this year.
About Attorney Marlene E. Siedlarz
Attorney Marlene E. Siedlarz does not only have an extensive background in the law, but also in helping others, which made her the right recipient of the Pro Bono Award. In 2001, she received her B.A. in Political Science with High Departmental Distinction from the University of Illinois. In 2004, she went on to receive her Juris Doctor degree, Cum Laude, from the University of Illinois College of Law.
While in law school, Attorney Siedlarz was the vice president of the International Law Society and joined the Myra Bradwell Association of Women Law Students as a member. She took part in the Prisoners' Rights Research Project and received many awards and honors including the CALI Excellence for the Future Award. Attorney Siedlarz is also certified as a counselor for the Rape Crisis Services, an organization she volunteered with extensively.
Attorney Siedlarz also has an extensive history of offering pro bono services. She has worked with the Center for International Human Rights at the Northwestern University School of Law offering assistance to vulnerable populations and low-income individuals. During her work with the Center, she worked on many high-profile cases, including Zheng v. Gonzales.
Attorney Siedlarz has been providing family law services since 2007 and now spends her time helping clients through some of the most challenging legal issues. While helping families resolve disputes, she brings her extensive legal knowledge and compassion to every case she takes.
Call Our Attorney Marlene E. Siedlarz at Our Illinois Law Firm Today
If you have a family legal issue and want to work with the best, contact our dedicated Lombard family attorneys at Aldrich & Siedlarz Law, P.C. Call us today at 630-953-3000 to schedule a free consultation with a Polish-speaking attorney and to learn more about how we can help.
Sources:
http://www.dupagelegalaid.org/index.html
https://casetext.com/case/zheng-v-gonzales-20