3 Illinois Traffic Laws Underage Drivers Should Understand in 2022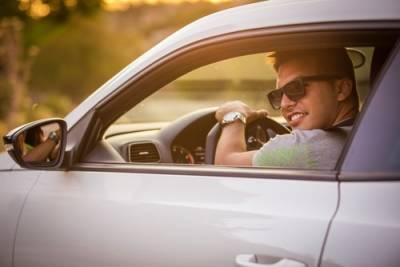 Driving a car is a skill that takes practice. Consequently, young people are more likely to be involved in car accidents than older people. Statistics show that teens aged 16-19 are at the greatest risk of being involved in an accident. In fact, teen drivers are three times as likely to be involved in a fatal wreck than drivers aged 20 years or older.
If your child has recently started driving, it is crucial to understand Illinois traffic laws. Traffic violations like speeding or texting while driving not only increase the risk of an accident, they can also lead to driver's license suspension or even criminal charges.
Moving Violations Can Cost You Your Driving Privileges
Illinois uses a "Graduated Driver Licensing" Program in which teen drivers gain privileges the older they get. Drivers with an instruction permit must be supervised by an adult while they drive and comply with other restrictions. Violating any of the instruction permit rules can lead to a two-month suspension.
Drivers who are under age 21 also face stricter penalties for moving violations. If you are aged 20 or younger and you receive two more moving violations in two years, your driver's license will be suspended. Speeding, drag racing, running a stop signal, and following too closely are all examples of moving violations that can lead to the loss of your driving privileges.
Underage Drinking and Illinois DUI Laws
For adult drivers over age 21, the legal limit is 0.08 percent blood alcohol content (BAC). However, it is illegal for drivers under age 21 to drive with any alcohol in their system. If you are underage and drive with a BAC of greater than 0.0 percent, you face a three-month driver's license suspension. The suspension period is increased to one year for a second violation.
Underage drivers may be charged with driving under the influence (DUI) if their BAC is 0.08 percent or more or 0.05 percent or more with additional evidence of impairment. Underage DUI convictions are punishable by a two-year driver's license suspension.
Scott's Law Violations
In 2000, Lieutenant Scott Gillen was killed by a drunk driver while responding to a car accident. In response to the tragedy, Illinois instated "Scott's Law," a law requiring drivers to move over for stopped vehicles. If a driver fails to change lanes and reduce speed while approaching a stopped emergency vehicle, he or she may face fines and other penalties such as mandatory community service.
Contact a Lombard Traffic Violation Lawyer
If you or your child received a traffic ticket or were accused of violating Illinois traffic laws, contact a DuPage County traffic crime attorney from Aldrich & Siedlarz Law, P.C. We can help you understand your options under Illinois law and help you build a strategic defense against the charges. Call 630-953-3000 for a free consultation.
Sources:
https://www.ilga.gov/legislation/legisnet92/status/920HB0180.html
https://www.ilsos.gov/departments/drivers/traffic_safety/DUI/uselose.html